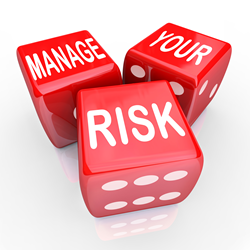 "Following the recent United Kingdom High Court decision in the SAP v. Diageo case, it is extremely important for SAP customers to determine what potential indirect access exists into their SAP installation,"
Jersey City, NJ (PRWEB) May 11, 2017
SNP Applications Americas, an SNP AG group company, today announced that it is offering SAP customers a flat-fee scan of their SAP landscape to determine potential indirect use access and assess the exposure to additional license and maintenance fees payable to SAP.
"Following the recent United Kingdom High Court decision in the SAP v. Diageo case, it is extremely important for SAP customers to determine what potential indirect access exists into their SAP installation," says Ralf Mehnert-Meland, Managing Director of SNP Applications. "The first step in this assessment is to determine what interfaces are in place. Unfortunately, companies rely on manual processes or tools that are time-consuming and often provide incomplete or inaccurate information." SNP's Interface Scanning solution quickly gives automated and accurate information that is needed for this important risk assessment. For more information on this issue, please see SNP's Whitepaper "SAP Licensing after the Diageo Judgment".
"Missing interfaces is often the leading cause for remediation in SAP cloud migrations, regardless of landscape size and complexity," says Eric Kent,VP of Sales, Northeast at Freudenberg IT, a leading IT company specializing in SAP consulting, outsourcing, manufacturing execution system & managed hosting. "With SNP's solution, interfaces and their attributes are instantly verified, eliminating risk, improving testing and helping to ensure a smooth transformation. What was before a major error-prone and manual discovery task, has now been reduced to an automated on-demand report – that is complete and accurate."
SNP has decided to offer the Interface Scanner not only in a traditional license environment for continuous interface assessment, but also in a form of a remote one-time service to allow SAP customers to quickly engage in their assessment. The interface scan is conducted in a manner that is minimally intrusive to a customer's SAP landscape and provides information within 72 hours. Flat-fee pricing is offered based on the number of SAP users. Customers will receive a listing of all their interfaces, as well as providing crucial information for their decision-making. Customers using the service also will receive a discount on a future full license of the SNP Interface Scanner.
SNP invites interested customers to contact marketing(at)snp-ag.com for more detail and to order this service. SNP also will be present at SAPPHIRE NOW® and the ASUG Annual Conference being held May 16–18 in Orlando, Florida in booth #1169. All presentations and highlights can be found at http://www.snpatsapphire.com
About SNP AG
SNP enables companies with an ever-changing business environment to design and execute their digital transformation successfully and seize market opportunities. SNP solutions and software automate the merging of previously-separate IT environments, support M&A projects and carve-outs, and promote the expansion and development into new product markets. First to the global market, SNP offers SNP Transformation Backbone®, a standardized software-based solution that automatically analyzes and implements IT systems changes. This opens clear quality advantages for customers – and the timeframes and costs of transformation projects are significantly reduced as well.
# # #
SAP, SAPPHIRE NOW and other SAP products and services mentioned herein as well as their respective logos are trademarks or registered trademarks of SAP SE (or an SAP affiliate company) in Germany and other countries. See http://www.sap.com/corporate-en/legal/copyright/index.epx for additional trademark information and notices. All other product and service names mentioned are the trademarks of their respective companies.