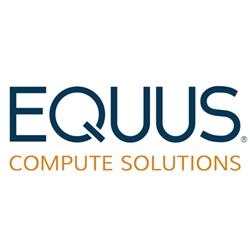 Minneapolis, MN (PRWEB) May 09, 2017
Equus Compute Solutions Highlights Server Architectures for Content Delivery at Content Delivery Summit and Streaming Media East 2017
Visit us at Streaming Media Booth 111 to see advanced scalable high density storage servers
Equus Compute Solutions, one of America's largest manufacturers of custom computer hardware systems, will be highlighting a range of server architectures ideal for content delivery at two important upcoming industry tradeshows: Content Delivery Summit, taking place May 15, 2017 at the New York Hilton Midtown, and Streaming Media East 2017, which takes place May 16-17, 2017, at the New York Hilton Midtown, Booth 111.
First up is the Content Delivery Summit, for which Equus is a Silver Sponsor. This one-day conference brings together carriers, telecommunications companies, internet service providers, and premium content owners for a detailed look at the technology and platforms used to deliver and accelerate web content.
"Equus works with its customers every day to build content delivery network (CDN) platforms that provide flexible and cost-optimized solutions," said Alan Woldt, Equus VP of Sales. "We are pleased to be a sponsor of the Content Delivery Summit 2017, which will enable attendees to see demos of new technology platforms and hold discussions on business models for both on-net and off-net delivery."
At the Streaming Media East 2017, Equus will display its advanced scalable high density storage servers (HDSS), which are ideal for supporting the advanced data storage requirements for today's streaming media services. Drop by Booth 111, where our technical team will be on hand to discuss custom, flexible, and scalable configurations for these applications at the lowest possible cost.
As a world-renowned custom computer manufacturer, Equus offers extremely competitive prices – with superior logistics and support – to content delivery service providers, independent software vendors/original equipment manufacturers (ISVs/OEMs), and value-added resellers (VARs). Equus offers solutions for software defined infrastructures – storage, virtualization and management – that offer a level of customization options for these solutions that is unavailable from larger vendors. In addition, Equus optimizes life-cycle costs by training customers on how to support systems using in-house resources rather than costly outside vendors.
About Us
Equus Compute Solutions customizes white box servers and storage solutions to enable flexible software-defined infrastructures. Delivering low-cost solutions for the enterprise, software appliance vendors, and cloud providers, Equus is one of the leading white-box systems and solutions integrators. Over the last 28 years, we have delivered more than 3.5 million custom-configured servers, software appliances, desktops, and notebooks throughout the world. Our advanced systems support software-defined storage, networking, and virtualization that enable a generation of hyper-converged scale-out applications and solutions. From components to complete servers purchased online through ServersDirect.com, to fully customized fixed-configurations, white box is our DNA. Custom cost-optimized compute solutions is what we do, and driving successful customer business outcomes is what we deliver. Find out how to enable your software-defined world with us at http://www.equuscs.com.