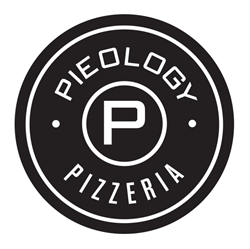 Rancho Santa Margarita, Calif. (PRWEB) May 10, 2017
Pieology, the creator of personally-inspired pizzas, announces the hire of former Smashburger President and CEO Michael J. Nolan. Nolan joined the 2015 #1 Fastest Growing Chain by Technomic earlier this month.
Nolan brings with him more than 25 years of experience in the restaurant industry, ranging from development strategy to executive-level management, with a reputation for growing national and international brands. Prior to his tenure at Smashburger, Nolan held executive-level positions at Corner Bakery Café, Bloomin' Brands, Inc., and Panera Bread Company, where he spearheaded a 12-year expansion phase that grew the concept from 250 to more than 1,500 locations.
"Michael has an unparalleled understanding of the fast-casual industry and I am excited to hand him the reins through our next growth phase," said Pieology Founder Carl Chang. "Our priority at Pieology has always been to share great food at a great value, in an inviting and welcoming environment that allows everyone from all walks of life to enjoy. I'm confident that Michael's expertise and leadership will continue to propel Pieology forward and as he rounds up the rest of his leadership team to take the business to the next level, while I will take on a more passive role from day to day activities as a board member."
Continuing to place an emphasis on advancing the customer experience at Pieology, the brand's most recent innovation came with the announcement of their new PieRise Thick Crust earlier this year. The new thicker crust is optimized for takeout and delivery and is slated for national distribution this summer.
Award-winning Pieology has been dishing out delicious hand-crafted pizzas since 2011, growing from a simple idea to bring creativity back to pizza that now encompasses 135 stores across the nation and more than 50 openings planned in 2017. To learn more about Pieology, visit http://www.Pieology.com or find them on Facebook, Twitter and Instagram.
About Pieology Pizzeria
Using only the freshest ingredients along with signature sauces and crusts, award-winning Pieology offers hand-crafted, personally-inspired pizzas in unlimited flavor combinations that are stone oven fired in less than three minutes. Founded in 2011 by Carl Chang, Pieology was created from the simple idea to turn America's most craveable food into an affordable and interactive experience. Pieology's mission is to inspire individual creativity in a positive atmosphere where guests can gather with family and friends, while enjoying their delicious pizza creations. Along with providing great food and a memorable dining experience, Pieology is committed to making a positive difference in the communities it serves, one pie at a time. Named the 2015 #1 Fastest Growing Chain by Technomic, Pieology is steadily expanding its U.S. footprint, with commitments throughout the country in various stages of development. For more information, visit http://www.pieology.com, and follow us on Facebook, Twitter and Instagram.
###