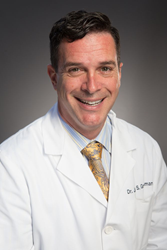 Los Angeles, CA (PRWEB) May 09, 2017
It is estimated that 15% of Americans, which is nearly 40,000,000 people, suffer from dental anxiety – the type of fear that makes you tremble, sweat, feel sick and can bring on panic attacks.
Odontophobia (the correct medical term) is a serious condition that increases the sufferer's risk of gum gingivitis, tooth decay and oral cancer, simply because they avoid going to the dentist unless it's absolutely neccessary – and a proportion of these, who are known as dentally phobic, never go at all, choosing to endure the pain of cavities and chipped or broken teeth rather than take their chances in the dentist's chair.
"For those with who are dentally phobic, it's unlikely they'd get near the surgery, let alone allow a dentist to look in their mouths," says Professor Gerald Humphris, a clinical researcher into dental phobia from the University of St Andrews. "It can be a problem that's very deep-seated, often triggered by a bad experience in childhood, and requires sensitive and careful handling from a sympathetic dentist who's prepared to spend time with a nervous patient. Sufferers may also need sessions with a clinical psychologist or psychotherapist to uncover the root of the problem and help change they way they think about dental treatment."
Dr. Jay Grossman DDS (http://www.drjaydds.com/) of Concierge Dentistry in Brentwood, California, is deeply concerned about this public phenomenon and is working to educate the world on the importance of regularly visiting their dentist. "Just like any fear, concern, or anxiety, there are solutions." Dr. Grossman says, "however, the solutions will require an action by the patient to either seek professional help to deal with their anxiety, or communicate their concern to the dentist and allow and trust the dentist to provide various modalities of anxiety reducing procedures such as nitrous oxide, Oral Conscrious Sedation, or IV sedation."
Dr. Grossman has already taken steps to alleviate symptoms of Odontophobia by offering "sleep dentistry" to his patients. At his practice, his board-certified anesthesiologist delivers safe, comfortable sedation to customers so they can get all their dental work done painlessly in a single visit. This is only the first of many ground-breaking solutions that Dr. Grossman is working on to change the public perception of dentistry. He wants people to view their trip to the dentist as an easy way to increase their personal health, rather than an annoying chore that should only be done if necessary.
"The bottom line," Dr. Grossman goes on to say, "is that there is a solution! And, it will require the patient to be courageous and deal effectively with their anxiety."
Along with running his practice, Dr. Jay Grossman is a professor of dental medicine at Western University College of Dental Medicine, as well as a lecture at UCLA College of Dentistry for the past 21 years. He also founded the organization "Homeless Not Toothless" that provides free dental care to the homeless and underserved (http://www.HomelessNotToothless.org/).