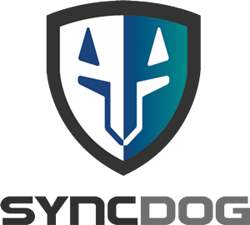 She brings a connection to the market in her customer interactions that will be invaluable to building more innovative mobile technologies.
Reston, VA (PRWEB) May 09, 2017
SyncDog, Inc., the leading ISV for mobile application containerization, today announced the expansion of its business development team with the addition Tammy Murphy, an enterprise software sales strategist specializing in Enterprise Mobility Management, who previously held executive sales roles at Good Technology, BoxTone, and AetherPal. Murphy joins SyncDog with a longstanding track record of top performances for start-up organizations, accompanied by record breaking revenue achievements. Additionally, Murphy brings depth in experience for operational efficiencies and a global customer experience spanning the past 15 years that will provide an additional data point for SentinelSecure™ product development and roadmap.
"We are honored and very fortunate to have Tammy Murphy joining the SyncDog team," said Jonas Gyllensvaan, SyncDog president and founder. "Obviously, Tammy brings a wealth of experience to the team but most importantly, she brings a connection to the market in her customer interactions that will be invaluable to building more innovative mobile technologies."
The move to add Murphy to the team comes at a time when SyncDog is also looking to expand its corporate footprint in the U.S. and Canada. Gyllensvaan recently traveled to the Canadian province of New Brunswick to meet with Opportunities NB, a government organization that helps companies expand into the province.
"Users want a better mobile app experience and we're seeing some great traction in this space for a workspace that's highly functional with government-grade encryption, and that is not too complex to master," added Gyllensvaan. "This added product interest has us seeking resources that will help expand the business to the level of customer support required. This is why we are looking at bringing on experts like Tammy and (Chief Technology Officer) Clay Miller, our most recent executive strategist addition."
Visit with Tammy Murphy and the SyncDog Team at MobileIron Live! 2017
SyncDog will moderate a thought-provoking, conversational roundtable at MobileIron Live! this year, addressing a topic in which c-, director-, and manager-level enterprise titles have a vested interest, such as mobile app functionality, security, mobile device procurement/management, and compliance management.
The roundtable is titled "Mobile EUX After BYOD – Security versus Functionality and Is There a Middle Ground?" The discussion will last 45 minutes with Q&A and an opportunity to meet with SyncDog in its booth after the session. Roundtable attendance is on a first-come basis and will be held in a common area of MobileIron Live! at the Hyatt Regency, Santa Clara, Ca.
Additionally, SyncDog will be hosting live demonstrations of SentinelSecure™ in the exhibit hall at the MobileIron Live! Sponsor Zone. Attendees will be able to get a hands-on experience of the latest release, version 2.6, throughout expo hours.

Where: Hyatt Regency | Santa Clara, CA
When: May 9-11
Booth: Hyatt Regency Expo Hall, MobileIron Live! Sponsor Zone
About the SentinelSecure™ C2 Workspace
The SentinelSecure™ Collaborative & Containerized or C2 Workspace provides a secure application platform that encrypts and transports data between the enterprise and secure, partitioned applications running on employees' mobile devices. The C2 Workspace delivers a highly functional and easy app experience for users, and protects client enterprise networks with a secure, partitioned FIPS 140-2 certified* container, a. Available on both iOS and Android devices. SentinelSecure™ secures data both on the device and in transit using AES 256-bit encryption. A full suite of mobile-enabled productivity applications is available in the defense-grade container, including SharePoint, Enterprise Chat, Geo-location Services, DropBox, a Personal Information Management (PIM) suite, Office Suite, Office 365, File Sync, and Secure Mobile App Management & Development functions.
A full list of applications and additional solution details can be found the SyncDog website here.
About SyncDog, Inc.
SyncDog is the leading ISV for building Containerized and Collaborative mobile IT frameworks (the C2 Workspace) that extend app functionality to devices while securing corporate and Government networks from mobile endpoint threat. SyncDog's flagship solution, SentinelSecure™ delivers a rich and unimpeded mobile experience for employees working remotely, and supports a multitude of enterprise collaboration apps within a NIST-certified (FIPS 140-2 cert. #2687), C2 Workspace. The C2 Workspace is ideal for organizations that want to deliver a rich mobile app experience across BYOD, CYOD (choose your own device), or other remote device policy.
The SentinelSecure™ C2 Workspace delivers a host of applications addressing a wide footprint of enterprise workflows including:
Secure Communications
Secure File Management
Secure Internet/Intranet Access
Secure Location-Based Services
For more information on SyncDog and our products please visit syncdog.com/solutions/.