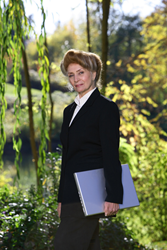 Grants Pass, OR (PRWEB) May 10, 2017
Date aired: May 1, 2017
Guest: GT Dave, Founder, GT's Kombucha
http://www.gtskombucha.com
Sharon Kleyne, host of the nationally syndicated radio program The Sharon Kleyne Hour Power of Water, Global Climate Change and Your Health on VoiceAmerica sponsored by Nature's Tears® EyeMist®, welcomed Kombucha king GT Dave as her guest on May 3rd, 2017.
Water advocate Kleyne, the foremost global educator of new water research, water vapor of the earth and body and the effects of evaporation, has always keenly encouraged people to take more responsibility for their personal health."We should all be more proactive about our exercise and dietary choices," Kleyne said, "and we need to learn a lot more about building up our immune systems. That's where kombucha and someone like GT Dave come in."
GT Dave says that he has "an affinity for fermented foods which is not limited just to Kombucha." With seed funding from his mother, a lifelong vegetarian, Dave launched his company twenty years ago in his parents' kitchen when he was all of seventeen years old. Located in the posh Bel-Air neighborhood of west Los Angeles, Dave takes pride in producing genuine Kombucha and healthy variations that include turmeric, ginger and chocolate, among other healthy ingredients.
Kleyne asked Dave to explain probiotics and the benefits of probiotic foods and Dave was delighted to comply. "Probiotics literally promote life," said Dave. "They're the opposite of antibiotics, which kill living organisms. Through the process of fermentation, which is a way for food to preserve itself, probiotics are created naturally to boost our immune systems and aid digestion."
Kombucha, of course, can be dated back to at least 221 BCE in China where it was known as the "tea of immortality". Traditionally, it's made of slightly sweetened tea (green, black or both) that ferments for a month or more while a mushroom-type blob floats on top. In fact, this is the most important ingredient of Kombucha. Known as a scoby (symbiotic colony of bacteria and yeast) it consumes the sugar, caffeine and tannic acids in the tea, creating a cocktail of live microorganisms. These microorganisms can be found in other fermented foods such as kimchi, sauerkraut and unpasteurized yogurt. Probiotics are why organic apple cider vinegar is so good for you.
"Your diet is so important to maintaining optimum health," said Kleyne.
Dave agreed, insisting that "probiotics are an all-natural, holistic option for those who want to live longer and have more energy."