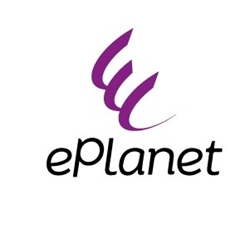 Marketers are responsible for ensuring that messages are presented in an ethical manner.
Salt Lake City, UT (PRWEB) May 09, 2017
In the United States, 77% of the population owns a smart phone and 69% use some form of social media.1 Of the total time spent online in the U.S., close to 20% is spent on social platforms.2 According to reports by Common Sense Media, U.S. teenagers spend an average of nine hours per day using digital devices for entertainment, adding up to over 136 days per year.1 Researchers are taking a close look at a society that is constantly plugged in to see what harm may result from overexposure to social media.
According to recent studies on social media use, platforms use "variable rewards" to encourage people to compulsively check their accounts, sometimes leading to technology addiction.1 Researchers have discovered that social media use activates two parts of the brain responsible for feelings of being rewarded: the amygdala and the striatum.3 These are the same regions of the brain that are stimulated when an addict gambles or uses drugs.3 Variable rewards, such as likes, retweets and comments, do not occur on a fixed schedule, so users are never sure when they'll receive the next "reward" or positive reinforcement.1 This uncertainty hooks users into constantly checking their social media pages. Experts believe that anywhere from 0.7% to 11% of the population are addicted to technology.1
While users may believe that time spent on social media is a minor interruption to their day, research has shown that it takes an average of 25 minutes to return to their original task.4 For adolescents and young adults who are addicted, social media has been linked to academic failure, sleep deprivation, social isolation and health issues.1
In marketing, where the goal is to modify the consumer's behavior, the industry is experiencing a shift from 20th century tactics, which relied on exposure to or familiarity with a brand, to a more invasive experience where a brand forms habits.1 Experts liken the psychological process at work in social media marketing to pulling the handle of a slot machine: users constantly pull the handle (refresh their screen) in hopes of receiving a reward.1
There is a movement in the digital marketing world where ethical digital media solutions providers are looking for ways to successfully target their audience without enabling technology addiction. "Marketers are responsible for ensuring that messages are presented in an ethical manner," says Asad Khan, founder of ePlanet, a global business process outsourcing provider. "Instead of focusing on penetration and click-through rates, ethical marketers should ask themselves how they can improve lives."
Providing valuable content that is in line with a company's values and mission will engage an audience without driving compulsive habits. Tips and how-to videos are examples of useful content that will build trust for the sponsoring brand and promote sharing. Posting interesting information also encourages sharing and engagement through likes and comments. According to an Ipsos study on global social media usage, users are more likely to share "interesting" things (61%) rather than "funny" (43%) or "unique" (26%) posts.5
"When developing a content strategy, consider what will resonate the most with the brand's audience. Social media is a great outlet for answering common questions and providing solutions for common problems that arise with a service or product," added Khan.
Social media is also a good venue for sharing information about upcoming industry events, such as trade shows, webinars and other branded events. Additionally, posing a question on social media is a way to instantly engage your audience while discovering what is most important to them. No matter how brands try to identify themselves using these platforms, it's important to ensure that addictive habits are not being exploited to the detriment of the consumer.
About ePlanet Communications:
ePlanet Communications is a global business process outsourcing provider with extensive experience in call center operations, digital media solutions, and direct response solutions. By using its integrated channel management capabilities and highly-trained staff, ePlanet develops and deploys inbound and outbound customer support fully integrated with its clients' marketing campaigns. Digital media solutions include website design, digital franchising, fully functioning eCommerce operations, and the creation of interactive, immersive and responsive social media campaigns across different platforms. ePlanet is also highly experienced in the area of direct response trial, consistently delivering improved customer satisfaction, increased customer retention, and better order value. To learn more about ePlanet and its capabilities, please visit http://www.eplanetcom.com.
1. Conick, Hal. "Marketing's Ethical Line Between Social Media Habit and Addiction." American Marketing Association, 6 Apr. 2017. Web. 28 Apr. 2017.
2. Adler, Emily. "Social Media Engagement: The Surprising Facts about How Much Time People Spend on the Major Social Networks." Business Insider. Business Insider, 07 July 2016. Web. 28 Apr. 2017.
3. Navarro, Alyssa. "Facebook Addiction Affects Brain Like Cocaine, Gambling: Study." Tech Times. N.p., 25 Feb. 2016. Web. 28 Apr. 2017.
4. Bosker, Bianca. "The Binge Breaker." The Atlantic. Atlantic Media Company, 06 Jan. 2017. Web. 28 Apr. 2017.
5. "Global 'Sharers' on Social Media Sites Seek to Share Interesting (61%), Important (43%) and Funny (43%) Things." Ipsos, 3 Sept. 2013. Web. 28 Apr. 2017.