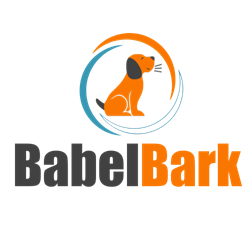 We are so excited to work with shelters and local pet businesses to help newly adopted pets get off to a great start in their new lives.
Newton, MA (PRWEB) May 10, 2017
BabelBark, a pet related software developer located in Newton, Massachusetts, announces new capabilities at this week's Animal Care Expo 2017 to help neighborhood shelters and local businesses work together to help newly adopted pets and pet parents.
Through BabelBark, neighborhood shelters will be able to offer new pet parents a free app with an optional health monitor that manages their pet's life. The BabelBark mobile app helps pet parents have a healthier, happier pet by:

Connecting them with their favorite pet business and veterinarian to make scheduling and payments a breeze.
Tracking detailed activity through an optional pet health monitor.
Storing and securely sharing medical records, lost & found information, pet licenses, care details and emergency contact information.
Receiving alerts for appointment reminders, coupons, discounts and other promotions.
Researching a complete database of food brands and nutritional information to help them make more informed decisions for their pet's diet.
Coming this summer, the BabelBark mobile app will also be able to connect with a wide variety of shelter software systems allowing shelters to immediately provide new pet parents with all the information and history about their newly adopted pet with a click of a button.
In addition, through BabelBark's ecosystem, local pet businesses, including veterinarians, independent pet stores, dog walkers, groomers, pet sitters and boarders, will be able to work with their local shelters to connect with new pet parents and provide offers and promotions in celebration of their newly adopted pet's arrival, ultimately helping them create lifelong customers.
"Many of us at BabelBark have adopted our wonderful pets from local shelters," says Roy Stein, founder and CEO of BabelBark. "That's why we are so excited to work with shelters and local pet businesses to help newly adopted pets get off to a great start in their new lives. BabelBark has shown to be very effective in helping pet parents manage and keep track of their dog's health and activity, while helping them stay in closer contact with all the service and product providers they utilize to more effectively manage their dog's life," added Stein.
BabelBark will be showcasing their mobile app and software at the Animal Care Expo 2017, booth #712, May 9-12, 2017 at the Broward County Convention Center in Fort Lauderdale, Florida. BabelBark's free mobile app for pet parents is available for Android via Google Play and iOS via the Apple App Store on iTunes. The BizBark online portal is available for free via the BizBark website.
About BabelBark
BabelBark is dedicated to bringing families an easy way to connect the many facets of their dog's life through mobile applications that track their dog's activity and life, and connects with their favorite veterinarian, pet store, groomer, dog walker, pet sitter, and more via BizBark and BabelVet…all to help pet parents understand their dog and provide them the happiest and healthiest life possible, while helping pet businesses and veterinarians maintain a closer relationship with their customers and clients. For more information visit BabelBark, BizBark and BabelVet or email at info(at)babelbark(dot)com.