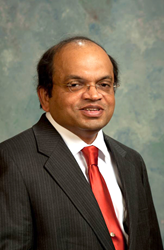 KANSAS CITY, Mo. (PRWEB) May 09, 2017
HNTB Corporation released a new white paper, titled Using ABC in rehabilitation projects: A practical application, discussing how accelerated bridge construction can lower user costs and reduce closures during bridge rehabilitation projects.
The white paper examines a case study of Minnesota's Franklin Avenue Bridge. Precast deck panels, spandrel and pier cap beams, and ornamental railing brought new life to this Hennepin County bridge – a $43 million ABC project completed in just four months.
Written by Bala Sivakumar, PE, HNTB director of special bridge projects and HNTB Fellow, the white paper addresses several aspects of ABC, including:

Identifying potential candidate projects
Understanding the risk
Keeping the closure window short
Restoring historical integrity
This white paper is the third from Sivakumar in a series on ABC. Previously, he authored Accelerated bridge construction overview: A solution for reducing user costs and How to implement ABC. All three, along with other ABC-related content, can be found in the newsroom at HNTB.com.
About HNTB
HNTB Corporation is an employee-owned infrastructure firm serving public and private owners and contractors. With more than a century of service in the United States, HNTB understands the life cycle of infrastructure and addresses clients' most complex technical, financial and operational challenges. Professionals nationwide deliver a full range of infrastructure-related services, including award-winning planning, design, program management and construction management. For more information, visit http://www.hntb.com.