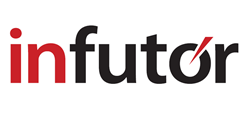 We are thrilled to add Lynn to the Infutor team as she has a keen understanding of data-driven digital teams that leverage consumer identity data.
Oakbrook Terrace, IL (PRWEB) May 10, 2017
Adding to its information industry leadership depth, consumer identity management expert Infutor announced today that Lynn Rovelstad has joined the company as vice president of client success, a role in which she will help grow the company's high-performing sales and support team. With more than 25 years of industry experience, Rovelstad has held senior sales leadership roles with information industry stalwarts such as Epsilon, AccuData, Equifax and others.
"We are thrilled to add Lynn to the Infutor team as she has a passion for building productive relationships and a record of achievement in leading solution-selling teams," said Gary Walter, president and CEO of Infutor. "In addition, her keen understanding of data-driven and digitally-focused companies that leverage consumer identity data in their marketing efforts is key to furthering Infutor's mission to provide solutions that help leading brands identify and understand their consumers."
As vice president of client success, she will lead the client success team's initiatives to drive operational performance and client growth.
Previously, Rovelstad was senior vice president of Direct Sales for Epsilon, where she led and grew the team responsible for delivering data-driven solutions aimed at acquiring, engaging and retaining financial services, insurance, travel, automotive and other customer audiences. She was also previously president of AccuData Integrated Marketing, and held various executive-level positions at Equifax and The Polk Company, an automotive information and marketing solutions provider.
About Infutor
Infutor is the expert in data-driven consumer identity management. The company is solely focused on enabling brands to instantly gain access to the most complete and accurate information about consumers, exactly when they need it, to make informed marketing and risk mitigation decisions. Infutor's mission is to deliver solutions that accurately identify consumers before, during and in-between engagements, giving brands a secure, privacy compliant foundation to improve inbound engagement and outbound omnichannel marketing reach, and to minimize losses due to fraud and non-payment. Led by information industry veterans, Infutor is a privately held company founded in 2003 with strategic investments from Norwest Venture Partners. Infutor is headquartered in Oakbrook Terrace, Ill. For more information, visit http://www.infutor.com.
# # #