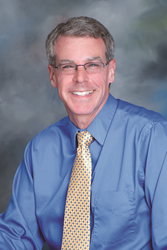 "If you suspect an issue with your salivary glands, consult a board certified Otolaryngologist for diagnosis and treatment options," said Dr. Kupferberg of Ocean Otolaryngology Associates.
Toms River, NJ (PRWEB) May 10, 2017
Those suffering from diseases of the salivary glands have trusted the expertise of Ocean Otolaryngology Associates, P.A. in Ocean County, NJ, for nearly 15 years. Stephen Kupferberg, MD, FACS, a board certified otolaryngologist at Ocean Otolaryngology Associates, sheds light on common salivary issues and treatment options through this very informative Q&A session.
Q: What are the salivary glands?
A: The salivary glands consist of both major and minor salivary glands. The major salivary glands are the parotids, submandibular and sublingual glands. The function of all the glands is to produce saliva to moisten the mouth, aid in digestion and help protect the teeth from decay. The parotid glands empty into the mouth via a single tube called the Stensen's duct, which is located in the cheek near the second molar of the upper teeth. The submandibular gland empties under the tongue in the front of the mouth through Wharton's duct. The sublingual gland has many ducts in the floor of the mouth. There are multiple minor salivary glands located in the lips, cheeks and other areas of the mouth and throat.
Q: What are common issues that may arise with the salivary glands?
A: Several different problems can involve the salivary glands including obstruction, infection, tumors and other disorders. Obstruction most commonly occurs in the parotid and submandibular glands. This may result from the formation of stones in the gland or ducts. Strictures or narrowing can also slow salivary flow. When a person eats, the nervous system signals the gland to increase its production of saliva. This may back up and cause the gland to swell. This swelling usually decreases slowly after a meal.
Q: What is the most common salivary infection in children and adults?
A: The most common infection in children is mumps, which affects the parotid glands. This usually occurs in children who have not been immunized. Infections also happen in adults. This often occurs in the elderly who become dehydrated or have severe obstructions. These types of infections typically require antibiotic therapy.
Q: How can tumors affect the salivary glands?
A: Tumors that occur in the salivary glands most commonly present themselves as painless swellings on the side of the face or upper neck. Aggressive tumors can involve the facial nerve, causing decreased movement in portions of the face. Most tumors are benign. Pleomorphic adenoma and Warthin's tumors are the most common benign lesions. Mucoepidermoid carcinoma is the most common malignant tumors.
Q: How are tumors and stones diagnosed?
A: Diagnosis is often made by physical examination. A mass can be felt in the cheek or neck. Stones can sometimes be noted by palpation in the mouth. CT scans or MRIs are often necessary to delineate the extent or size of tumors or stones.
Q: What is the next course of action if tumors and/or stones are found?
A: If a tumor is found, a fine needle aspiration biopsy is often performed to determine the pathology in order to guide further therapy. Small stones may be removed by sialoendoscopy. This involves removing the stones through the ducts with a small camera, graspers, baskets or lasers. Larger stones will necessitate more extensive surgery. Tumors will often require surgical intervention. Tumors involving the parotid gland will often require a superficial or total parotidectomy with facial nerve dissection. Submandibular gland lesions are removed by excising the entire gland. If malignancy is noted, then radiation therapy and possible chemotherapy may be needed.
Q: What should you do if you suspect an issue with your salivary glands?
A: Consult a board certified Otolaryngologist for diagnosis and treatment options. To schedule an appointment with Ocean Otolaryngology Associates, P.A, call 732-281-0100.
About Dr. Stephen Kupferberg
Dr. Stephen Kupferberg is a board certified Otolaryngologist and has been in practice for 20 years. He is a graduate of Jefferson Medical College, Philadelphia, PA and completed his internship and residency at the Medical College of Georgia, Augusta, GA. Dr. Kupferberg practiced in Maryland for four years before moving to Toms River where he resides with his wife and two sons. He specializes in hearing loss, nasal and sinus surgery, head and neck surgery, as well as adult and pediatric ear, nose and throat disorders. His leisure time is spent outdoors with his family, cycling, camping, hiking and golfing.
About Ocean Otolaryngology
Ocean Otolaryngology Associates, P.A. is a respected provider of ear, nose and throat care serving Toms River, Whiting, Brick and surrounding areas. Ocean Otolaryngology's board certified physicians have extensive training and clinical experience and pursue ongoing education to stay abreast of the latest trends. A wide range of services, including treatment of sinus disease, thyroid disease, hoarseness, hearing loss, childhood ENT disorders and nasal breathing difficulty are provided at the practice's three Ocean County locations. To learn more about Ocean Otolaryngology Associates, P.A., visit http://www.oceanentfacialplastics.com or call 732-281-0100.