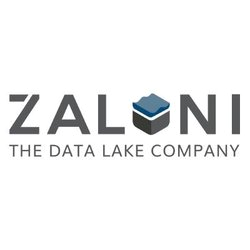 Durham, NC (PRWEB) May 10, 2017
Zaloni, the data lake company, has been named to CRN's 2017 Big Data 100 list in the "Coolest Management and Integration" category. CRN(R), a brand of The Channel Company, releases an annual list that identifies IT vendors at the forefront of data management, business analytics and infrastructure technologies and services. The resulting Big Data 100 list is a valuable guide for solution providers seeking out key big data technology suppliers.
"We appreciate that CRN recognizes Zaloni's success helping leading companies in data-rich industries, including financial services, telecommunications and healthcare, to deploy production-ready, managed data lakes," said Ben Sharma, Zaloni's co-founder and CEO. "What sets Zaloni apart is our platforms' support of a DataOps approach – with Zaloni, enterprises can align data managers and data consumers by enabling access while providing centralized control and governance."
Zaloni helps enterprises leverage the power of data by building next-generation data architectures. Zaloni's Data Lake Management and Governance Platform provides integrated data management and governance, ensuring control throughout the entire data pipeline from data source to data consumer. Zaloni's Self-Service data Platform provides business users with the tools they need for rapidly discovering datasets, interacting with the data catalog and uncovering insights. Zaloni solutions can deliver an analytics-ready data environment in weeks instead of months.
"Businesses everywhere are faced with managing information streams of unprecedented volume and complexity, requiring more powerful and efficient tools than ever before for capturing, storing, organizing, securing and analyzing data," said Robert Faletra, CEO of The Channel Company. "CRN is pleased to present the 2017 Big Data 100, a list of vendors whose ingenuity and creative problem-solving have introduced remarkable new ways to help solution providers tackle this mammoth task. Congratulations to these Big Data aces, who have not only kept pace with the rapidly evolving demands of the data management field, but also innovated and challenged the status quo."
The 2017 Big Data 100 list is available at http://www.crn.com/bigdata100.
About Zaloni
Zaloni, the data lake company, enables data-powered business by helping companies build agile, scalable modern data platforms. Our Bedrock data lake management platform is an integrated management and governance IT hub for data, ensuring control from ingestion through analytics. Our self-service data platform, Mica, provides business users with direct, controlled access to data with an intuitive data catalog and data preparation capabilities. We have worked with our customers to build successful production implementations at many of the world's leading companies. To learn more, visit http://www.zaloni.com.
About The Channel Company
The Channel Company enables breakthrough IT channel performance with our dominant media, engaging events, expert consulting and education, and innovative marketing services and platforms. As the channel catalyst, we connect and empower technology suppliers, solution providers and end users. Backed by more than 30 years of unequaled channel experience, we draw from our deep knowledge to envision innovative new solutions for ever-evolving challenges in the technology marketplace. http://www.thechannelco.com
©2017. The Channel Company, LLC. CRN is a registered trademark of The Channel Company, LLC. All rights reserved.
The Channel Company Contact:
Melanie Turpin
The Channel Company
(508) 416-1195
mturpin(at)thechannelco(dot)com