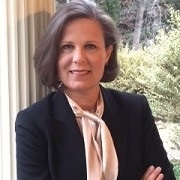 "Because of the unique challenges that women face when planning for their retirement, they should take measures to draw Social Security in the most productive way possible in order to capture more income over their lifetimes.
Winston Salem, NC (PRWEB) May 11, 2017
Independent financial planning firm, Advance Financial Group and Kimberley Baker, CFP® are hosting a Social Security workshop designed to inform women of their available claiming strategies in order to potentially increase their retirement income by thousands of dollars. The workshop will be held on May 16th at 6:30 at the Clemmons Library in Clemmons, NC and on May 17th at 6:30 at the Reynolda Library in Winston Salem, NC.
Often divorcees, widows and single women miss out on Social Security opportunities thus reducing their guaranteed lifetime income. At the same time they find themselves facing unique challenges such as longevity and having been disproportionately affected by divorce.Your retirement planning should include not only Maximizing Social Security but also and income distribution plan that is tax efficient.These topics will be discussed as well.
Seating is limited so RSVP by calling 336-659-9638 or email nbaker(at)isgva(dot)com and visit http://www.AdvanceFinancialGroupFP.com
ABOUT Advance Financial Group:
Advance Financial Group was founded in 1987 and is located Winston Salem, NC. We offer comprehensive financial planning and investment advisory services on fee basis. Our primary objective is to help you clarify your unique goals and set priorities so that you can enjoy a comfortable lifestyle today and a dependable income at retirement. We are passionate about getting to know you and value long term relationships.
Securities offered through Securities America, Inc., member FINRA/SIPC. Advisory services offered through Securities America Advisors, Inc. Advance Financial Group and Securities America are unaffiliated.
Advance Financial Group, 3447 Robinhood Rd Winston Salem, NC 27106