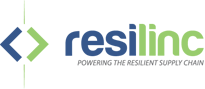 As a five-year customer of Resilinc, the team at Palo Alto Networks has been integral to our growth, and they have seen our evolution from being an early stage startup to leader in the supply chain risk management solution space
Milpitas, CA (PRWEB) May 10, 2017
Resilinc announced today that it has been awarded the "Supplier Excellence Award" in the Supply Chain Software Solutions Category by Palo Alto Networks at the Annual Supplier Appreciation Event at Palo Alto Networks Headquarters.
Palo Alto Networks presents this award to suppliers in different categories to recognize strategic suppliers who have demonstrated superior performance throughout the year. Nominations were announced by each team within the Operations group. Resilinc's award was announced and presented by Vonnie French, vice president of global supply chain.
"Resilinc is honored and humbled by this recognition from Palo Alto Networks", said Bindiya Vakil, CEO of Resilinc. "As a five-year customer of Resilinc, the team at Palo Alto Networks has been integral to our growth, and they have seen our evolution from being an early stage startup to leader in the supply chain risk management solution space. We appreciate this trust and value the continued opportunity to be a strategic partner."
Palo Alto Networks selected Resilinc in 2012 because it allowed them to adopt proven industry best practices in supply chain resiliency to strategically protect their products and interests. Resilinc allowed them to identify and quantify single points of failure in the multi-tier supply chain and proactively plan for and mitigate potential disruptions.
In the last five years, Palo Alto Networks' award winning supply chain risk management program has emerged as one of the industry leading capabilities, and it has been featured in industry webinars and case studies as a best practice.