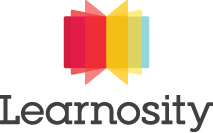 We want to create a far smoother and more streamlined process that allows companies to work together.
(PRWEB) May 10, 2017
Learnosity, a transformative edtech company specializing in assessment solutions, has announced plans to unite the most innovative assessment content companies in edtech through its flagship Partner Network.
The award-winning company is currently used by over 24 million users in 207 countries worldwide and powers digital assessments for many of the biggest names in education including Houghton Mifflin Harcourt and CenterPoint (formerly Parcc Inc).
"Learnosity's extensible APIs form an integral part of so many online learning products worldwide. It uniquely positions the company to unite the B2B edtech space and create a hub for complementary products and services so industry-leaders can collaborate to connect their offerings," said Ben Powell, SVP of Business Development and Partnerships at Learnosity.
The Partner Network will solve a number of issues within the edtech industry. Creating and delivering assessment content via the Learnosity APIs removes the need for costly imports and exports as well as quality assurance. This means that a wide range of quality itembank repositories can be made immediately available to any company using Learnosity's suite of APIs, thereby creating a more seamless process for all.
Other benefits include:

Wider market reach for itembank providers
Lower content creation costs by authoring directly in Learnosity
More advanced content creation: over 65 TEIs and media-rich assessments
Update content directly through Learnosity and automatically update for all clients
Broader range of content to offer to student users
"Our aim is to keep things as simple as possible," says Powell. "There are so many different content formats being used in edtech. We want to create a far smoother and more streamlined process that allows companies to work together."
Content creators that are already in the Partner Network include Fluence Learning, Key Data Systems' Inspect item bank, Measured Progress, Houghton Mifflin Harcourt, and CenterPoint. The assessment content includes over 400,000 items as well as a customized integration to support computer adaptive tests.
For Harvey Goodman, CEO of assessment content specialists Fluence Learning, the benefits of the Network are clear. "One of the big advantages of Learnosity's Partner Network is that it allows us to focus our resources on our core competency of creating content instead of building and debugging item authoring tools, especially for technology-enhanced items," he says. "In addition, Learnosity has become a de facto standard for technology-enhanced items, allowing us to share complex item types seamlessly with our partners. We can build item types that are not supported by other standards, but we are still able to share them with Learnosity partners."
"We'll continue to be selective in who we work with," continues Powell. "It's about providing a connection between great content and great delivery to improve the top edtech products in the world. The benefits to itembank providers, education platforms, and student users are significant."
About Learnosity
Learnosity was founded in 2007 and is headquartered in Dublin, Ireland.
The company has offices in Sydney, New York, LA, and Dublin.
The company offers a suite of assessment technologies (APIs) which enable organizations from a wide range of sectors, to easily incorporate powerful, interactive assessment capabilities into any digital product, new or existing.
With intuitive authoring, powerful analytics and over 65 technology-enhanced items (TEIs), Learnosity shortens development cycles, effort and time-to-market, without sacrificing quality or value.
Clients include Houghton Mifflin Harcourt, Pearson, CenterPoint (formerly Parcc Inc.), and Mathletics.
200 million global uses of Learnosity's APIs per month.
Awards: SIIA – Best K-12 Enterprise Solution in 2016 and 2014; European Business Awards – National Champion for Innovation for 2016/2017.
For enquiries or information, please contact media(at)learnosity(dot)com
To learn more about the Learnosity Partner Network visit. http://www.learnosity.com/partner-network or email partners(at)learnosity(dot)com.