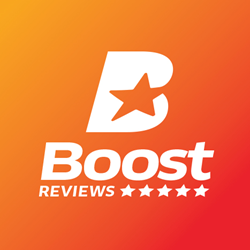 "Online business reviews are the new black."
Hong Kong (PRWEB) May 12, 2017
It has been developed by a company called Boost Reviews International, which has just been launched throughout Australia and New Zealand. It allows business owners to monitor and respond to what customers are saying by using the interactive software program.
Social networks like Facebook, Twitter, Google+ and Foursquare have dramatically changed the way businesses communicate compared to traditional media.
International company Boost Reviews International has licensed in unique software platform to Australian company Boost Reviews Pty Ltd.
Boost Reviews International communication manager, Ms Jon Keung, said she was excited to be launching the business in Australia. "Online business reviews are the new black", she said.
Boost Reviews Australian Director Ross Gardner said a reputation today is noticed more for what customers are saying, rather than company jargon. "Ninety-one per cent of consumers read online reviews and use ratings to judge local businesses," he said. "Online reviews play a huge role in getting customers to research a product or service, and research is the first step towards a buying decision.
"The problem is that while a dissatisfied client is likely to tell many people and could post a negative review, a happy customer is likely to tell very few people or even nobody. This is where Boost Reviews can greatly assist the local business.
"Boost Reviews is an easy way to implement a system that encourages your clients to provide fresh, relevant reviews and ratings on major sites. A one-star increase in rating can lead to an increase of between 5% and 9% in revenue, according to a recent study by Harvard Business School. Australians spent 552 million hours Googling in 2015."
Review sites are a two-way conversation favoring the consumer. Businesses are finding it harder to broadcast the message they want people to see. There is a democratic nature to reviews – brands, consumers and trolls having an equal voice in a shared space.
Customers can rave about a business or let everyone know they had a terrible experience. Earned media, such as mentions, reviews and shares, has empowered consumers to advocate for brands they care about. Today, consumers can converse with brands and vice versa.
Mr Gardner says this has created a world of opportunities.
"Although some people think of monitoring their reputation as a scary chore or a daunting task, instant feedback is something most business owners are constantly searching for," he said.
"Responding effectively to negative reviews and amplifying positive feedback is essential for success. Not responding to customers on review sites and social media is worse than having a phone line that goes unanswered, because there are thousands of people witnessing the neglect.
"While review sites and social media are essential parts of managing a successful online reputation, monitoring a business's digital profile is about much more than responding to reviews and social media. It's about being proactive and creating an authentic online image with the help of customers through reviews. Consumers are complicit in marketing now."
Boost Reviews gives power back to businesses, by enabling them to intercept and respond to reviews directly with customers. They can also post this review to their own social media channels. The platform is being rolled out with a range of add-on features to allow businesses to identify and reward positive reviews.
Some important statistics about online reviews include -
1. 92% of customers now read online reviews v 88% in 2014.
2. 68% of customers will read 4 plus reviews before they feel they can trust a business.
3. 40% of customers form an opinion by reading just one to three reviews v 29% in 2014 while 13% of consumers consider using a business that has a one or two-star rating.
4. 68% of customers will read 4-plus reviews before they feel they can trust a business.
5. 45% of consumers will only deal with businesses rated 4-plus star, so businesses loss nearly half of potential clients due to bad ratings and negative reviews. 
6. Star rating is the number one factor used by consumers to judge a business.
7. 87% of people referred go straight online to check information on the business.
8. 51% of consumers will select a local business if it has positive reviews.
For further information go to http://www.boostreviews.com