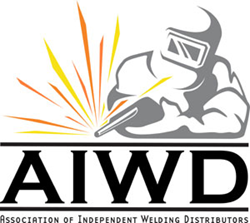 Quality Tools That Go To Work With®
Reno, NV (PRWEB) May 10, 2017
The Association of Independent Welding Distributors or AIWD is made up of 132 Independent Welding Distributors located in the United States and Puerto Rico. Members from 26 states attended this year's annual convention.
Uniweld Products, Inc. exhibited at the annual AIWD Convention in Reno, NV. Counting Vendors like Uniweld and AIWD members there were 225 people in attendance. The convention was held at the Peppermill Resort and Spa in Reno, NV.
The contact booth program "Trade Show Format" part of the Convention was held on Monday afternoon. This "Friendly Approach" interaction allowed members to hear the latest and greatest about each manufacture's newest products. Uniweld was proud to show the "Cost Effective" HS350-510 oxyacetylene outfit, the NV-1 Flow Indicator for HVAC and the "Safety Minded" Rolling Roughneck oxyacetylene cylinder cart.
Presentations were made to the Members by new Manufacturer's who are looking to become approved suppliers to the group. Approved vendors also made presentations in hopes of moving into the "Coveted Primary Vendor" position.
The 5th Annual AIWD golf tournament was held on Sunday afternoon at the beautiful Red Hawk Resort. Members and manufacturer's both participated in this fun and relaxing networking event.
Founding members of the AIWD, Shan and Barbara Bush were recognized and thanked for their years of support. Shan and Barbara were part of a group who started the AIWD in 1999. Shan and Barbara's family are carrying on the torch with the company they started, A-L Compressed Gases, Spokane, WA.
Uniweld Products, Inc. manufacturer's Oxy-Acetylene Gas Apparatus for Industry, Construction, Railroad, Shipbuilding, HVAC and the Agricultural markets. These markets are sold and serviced through Independent Welding Supply Distributors like the AIWD Members. Uniweld Products, Inc. is located in Ft. Lauderdale, FL and employs over 300 Uniweld Team Members. The company was started by David S. Pearl Sr. in 1949 and is still managed by the Pearl family today.