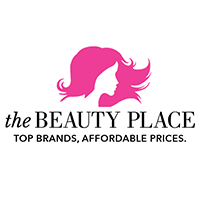 Miami,FL (PRWEB) May 11, 2017
Many women confess that the person who best represents true beauty to them isn't a famous celebrity, but their mothers. This beauty manifests differently: It's elegant and breathtaking, loving and compassionate. It's a celebration of what it means to be beautiful inside and out. In honor of that wonderful gift moms give all of us, TheBeautyPlace.com has rounded up a curated group of products designed to nourish, pamper, and nurture her on Mother's Day. Think of it as treating her to a spa day at home—minus the wait time.
Candles
Begin by setting the tone with a fragrant Nest candle, which helps create beautiful lighting while recreating the spa experience. With scents like Lemongrass and Ginger, Cashmere Suede, and Vanilla Orchid and Almond, there's something for even the most finicky scent connoisseur in the mix.
Baths
Naturally, no at-home spa day is complete without a luxurious soak in the tub. Adding Mama Mio's Liquid Yoga Restorative Bath Soak to the water will send mom into a state of completely hypnotic relaxation. It's loaded with essential oils and healing herbs that soothe frayed nerves and calm the senses. Isn't that pretty much all she wants on her special day?
Facials
Baths aren't just for bodies, though—and mom deserves to treat herself from head to toe. June Jacobs Pore Purifying Facial Bath is next-level facial care that packs a punch with its exceptional formula. It deep cleans to rid skin of impurities, absorbs excess oil, and gently exfoliates dead skin to leave behind nothing but a smooth, soft, and radiant complexion. If you're treating her to brunch or dinner later, this is the perfect pre-outing treat to give her skin a little extra love.
Masks
This could be the Mother's Day she achieves the most amazing skin of her life. A product like John Masters Organics Moroccan Clay Purifying Mask is a powerhouse that both treats and indulges skin with a combination of oil-absorbing clay, soothing aloe vera, calming lavender, and moisturizing sunflower. After 20 minutes, massage and rinse—and voila, gorgeous skin is hers.
Hydrators
Coping with stubborn dryness is frustrating. A deep emollient, such as Avene Body Oil, contains everything her rough skin needs to soften immediately. Made with plant-based oils and vitamins A and E, it produces a fresh scent on skin and leaves skin supple on contact. If mom prefers a thick cream, Bliss Body Butter will coat her skin in generous moisture while leaving it kissed with a beautiful scent—think Grapefruit and Aloe, Blood Orange and White Pepper, or Vanilla and Bergamot.
For more information and to browse an extensive selection of potent, fragrant, and elegant gifts for Mother's Day, visit TheBeautyPlace.com.
About TheBeautyPlace
TheBeautyPlace.com is a premier online retailer featuring professional beauty products and tools from the industry's leading cosmetic, hair, and skin care brands. Find the world's top brands at discounted prices. TheBeautyPlace.com strives to offer current and prospective clients excellent customer service and make available the most coveted beauty products in the industry.
Follow TheBeautyPlace.com on social media:
On Facebook: http://www.facebook.com/pages/TheBeautyPlacecom/125435188536
On Twitter: @TheBeautyPlace
On Instagram: @TheBeautyPlace
On Pinterest: http://www.pinterest.com/thebeautyplace