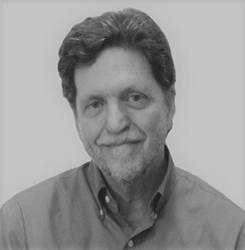 Strategy 2 Market is pleased to announce a new addition to their consulting team, John Reaves.
Chicago, IL (PRWEB) May 15, 2017
John Reaves has recently joined the Strategy 2 Market consulting team. He has practiced at the intersection of creativity and innovation for over 30 years, helping clients to build new products and services, as well as crafting new innovation models, programs, and strategies.
He has worked with the product lab teams at IBM, Bell Labs, Epson, NTT, Arm & Hammer, and Kraft, and designed innovation and creativity programs for Nationwide, Takeda, Glaxo Smith Kline, and the National Science Foundation. He has supported product marketing groups at 3M, SAP, Lucent, PwC, and Microsoft; change management initiatives at GM, Exxon, and Pepsico; and leadership programs at GE and United Technologies.
John tackles challenges with a unique perspective, derived from a diverse background in the social sciences, new technology, and the arts. Current interests include the intersection of design thinking and systems thinking; fostering innovation between disparate organizations and communities; virtual innovation techniques; and the fundamental nature of ideas (ideaistics).
John received undergraduate and graduate degrees from Cornell University in anthropology and development sociology, has an MFA in theater from Yale University, and did graduate work in film and media at NYU.