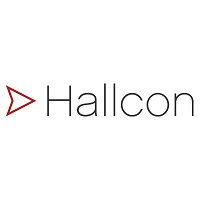 South San Francisco, CA (PRWEB) May 12, 2017
Hallcon Corporation is thrilled to announce that Erik Zandhuis has joined our executive team in the Bay Area as VP, Commuter & Shuttle. With significant growth in private and public transit solutions, Hallcon is enhancing its leadership team to continue to deliver high performance transportation and related services to clients.
Erik joins Hallcon with over 25 years of transportation expertise and experience in multi-platform transit across numerous locations in the United States. "I have spent my entire career in transportation and operations with a focus on delivering outstanding client service. I am excited to bring that depth to the Hallcon team." Erik was formerly with Transdev, where he was responsible for leading three transit divisions in Seattle, Washington. He holds a BA in Communications from the University of Pittsburgh.
John R. Stoiber, Hallcon Chief Operating Officer, states "Erik's leadership comes at a perfect time given our high growth in the Bay Area. We look forward to leveraging his expertise to maximize the effectiveness of client operations, expanding our portfolio of services, and continuing to develop a world-class transportation services team."
ABOUT HALLCON
With corporate offices in Lenexa, Kansas, Toronto, Ontario, and South San Francisco, California, Hallcon provides a broad portfolio of outsourced transportation services in private and public transit, including solutions for the rail, oil and gas, technology, airport, commuter bus and rail, and university transportation sectors. Hallcon provides rail crew transports, technology employee commuter transports, motorcoach and transit vehicle cleaning, train station cleaning, station attendant services, airport parking and rental car shuttles, university staff and student transportation, and dispatch and operations center management. More information can be found at http://www.hallcon.com.