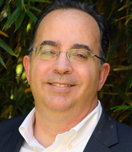 Bethesda, Md. (PRWEB) May 11, 2017
Karim Belhadjali, who has more than 20 years' experience in ecosystem restoration, storm and flood risk reduction, has joined Abt Associates as a Principal Associate of Environment and Natural Resources.
Before joining Abt, Belhadjali worked for 15 years in Louisiana where he held multiple positions at the Coastal Protection and Restoration Authority (CPRA). At CPRA, he served as program manager for Louisiana's 2017 Coastal Master Plan and led a multidisciplinary team of more than 70 scientists, geologists, economists and engineers on the state-of-the-art approach to climate change adaptation. Belhadjali also managed the award-winning 2012 Coastal Master Plan, based on a two-year analysis involving some of the state's best scientists, as well as national and international specialists.
Belhadjali, as a Peace Corps volunteer in Tuvalu, worked on fisheries resource assessment, inshore fisheries development, coastal resource conservation, ciguatera monitoring and provided advice for the sustainable management of fisheries resources. He worked with island communities and other non-government organizations on guidelines for the development of community fisheries projects with particular emphasis on the sustainable use of coastal marine resources.
Belhadjali holds a Master of Science in Fisheries from Louisiana State University and a Bachelor of Science in Marine Biology from Long Island University.
About Abt Associates
Abt Associates is a mission-driven, global leader in research, evaluation and program implementation in the fields of health, social and environmental policy, and international development. Known for its rigorous approach to solving complex challenges, Abt Associates is regularly ranked as one of the top 20 global research firms and one of the top 40 international development innovators. The company has multiple offices in the U.S. and program offices in more than 60 countries. http://www.abtassociates.com