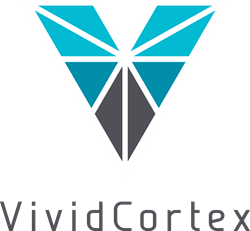 The CBIC Awards represent real achievement for any organization in central Virginia, which is a nationally recognized region for thriving business and innovation.
Charlottesville, VA (PRWEB) May 16, 2017
VividCortex, the database monitoring company that helps businesses improve performance, availability, and uptime, today announced it has been named a finalist by the Charlottesville Business Innovation Council (CBIC) in two categories for the 19th Annual CBIC Awards. VividCortex, as an organization, has been shortlisted in the Business of the Year category; and Baron Schwartz, VividCortex's founder and CEO, has been individually tapped as a finalist for Entrepreneur of the Year.
"The CBIC Awards represent real achievement for any organization in central Virginia, which is a nationally recognized region for thriving business and innovation," said Schwartz. "Hundreds of international businesses use our database monitoring platform daily to unlock the potential of their data tiers and understand how their complex systems behave. With their tremendous support, along with the support of our investors and dedicated employees, we've seen constant growth since our founding in 2012. The CBIC Award nominations reflect our team's hard work and engagement with our community."
VividCortex recently moved to new office space in downtown Charlottesville and is actively hiring to accelerate its trajectory of tremendous revenue growth year over year, along with high ratings in customer satisfaction and loyalty. The insights from the VividCortex product boost engineering productivity when working with complex data platforms, from development to QA, from operations to security.
Schwartz added: "Our team believes that data fluency is the foundation of successful digital growth. Database performance plays a pivotal role. We will continue to focus on providing our customers with innovative solutions to master the performance challenges that new technologies and distributed database environments present."
Twenty-five organizations and individuals in Charlottesville, VA have been nominated for nine CBIC awards. The CBIC Awards honor Central Virginia's most forward-thinking organizations, startups, and individuals, and they highlight technology, innovation, and entrepreneurial excellence. A list of all the 2017 CBIC Award finalists is available here. Award recipients will be announced live at the 2017 CBIC Awards Gala on Thursday, May 18, at the Boar's Head Inn, where local business, government, and education leaders will gather for an evening of entertainment and celebration.
About VividCortex:
VividCortex is the best way to improve your database performance, efficiency, and uptime. It is a secure, cloud-hosted platform that eliminates your most critical APM visibility gap, providing deep insights into production database workload and query performance. VividCortex's patented algorithms measure the performance and resource consumption of every statement and transaction. It delves deeper than traditional monitoring solutions, which focus on vanity metrics and only capture a superficial, app-centric view. Industry-leading companies like Etsy, King, and GitHub use VividCortex to innovate with confidence, visualizing, anticipating, and fixing database performance problems before they impact customers. For more information, visit https://www.vividcortex.com or follow us on Twitter, @VividCortex.
Media Contact:
Andrew Grygiel
(215) 327-6735
pr(at)vividcortex(dot)com