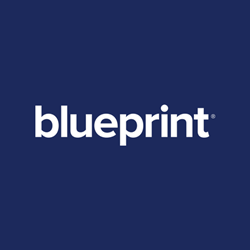 "We believe the data in the study confirms that large organizations understand the need to link Agile and DevOps to business value, but they struggle to measure the value being delivered," says Ruth Zive, VP Marketing, Blueprint.
Toronto, ON (PRWEB) May 11, 2017
Research released today by Blueprint Software, a leading provider of Application Lifecycle Management (ALM) solutions, finds that organizations are especially challenged to link delivery initiatives to business value. 80% of organizations surveyed recognize the need to focus Agile and DevOps practices on delivering business value, but only 45% use value as a metric of success for Agile and DevOps initiatives.
According to the commissioned study conducted by Forrester Consulting on behalf of Blueprint, most organizations struggle to move beyond the typical IT-focused Agile and DevOps metrics of speed and quality. 62% of those surveyed say they still rely on speed to determine the success of their efforts; more than half (53%) measure quality at speed to determine success of their Agile and DevOps initiatives.
Manual Processes and Organizational Silos Plague Large Organizations
The research report finds that DevOps decision-makers encounter the following challenges in their Agile and DevOps practice:

Almost half struggle with linking DevOps practices to business outcomes.
Close to 40% struggle with a lack of cultural readiness by the business and IT. This points to a greater need for communication and collaboration across teams.
35% have difficulty meeting industry and compliance standards, despite these regulations coming to the forefront as Agile and DevOps initiatives mature beyond simplistic, website projects.
Only 30% say that they can automate or orchestrate all pre-coding activities and are able to effectively reuse requirements and user stories across teams.
Companies struggle to communicate the status of DevOps initiatives efficiently. The majority still rely heavily on email and provide status updates on a weekly basis or less.
Value Stream Management Needed to Prove the Business Value Delivered by Agile and DevOps
The research highlights that large organizations need tools that automate the complexity of the DevOps toolchain. Forrester defines these capabilities as Value Stream Management. Value Stream Management is a solution that enables companies to extend automation, value delivered, costs, burn rates, and other management reporting capabilities for a given value stream in the business.
94% of those surveyed say that they expect notable improvements in their Agile and DevOps initiatives once they have implemented such capabilities as: business alignment and pre-coding steps; automated translation of business initiatives; market requirements; or customer experience enhancements into shippable code. By adopting value stream management tools and processes, the organizations in this study say they expect the following notable improvements across their Agile and DevOps initiatives:

61% efficiency gains in the earliest definition and analysis stages.
58% value delivered to the business at any time.
54% better visibility into all components of the DevOps toolchain.
46% improved understanding of costs and budget burn rate.
44% increased visibility into a user outcome of implemented features.
43% more visibility into the automated governance control points of the pipeline.
"We believe the data in the study confirms that large organizations understand the need to link Agile and DevOps to business value, but they struggle to measure the value being delivered," says Ruth Zive, VP Marketing, Blueprint. "Companies can apply value stream management, and extend the automation and speed that Agile and DevOps offer to the business stages of development and delivery initiatives. Ultimately, this will provide proof of the business value that Agile and DevOps delivers."
About the Research
In January 2017, Blueprint commissioned Forrester Consulting to evaluate the adoption of value stream management-based practices and tools, and the challenges companies face with measuring the business value of Agile and DevOps delivery. To create this profile, Forrester leveraged its existing research on Agile and DevOps practices. Forrester Consulting supplemented this data with custom survey questions asked of US decision makers responsible for DevOps. The auxiliary custom survey began and was completed in March 2017. Leaders in DevOps (manager level title and above) in the banking, insurance, healthcare, automotive, pharma, hospitality, retail, telecom, media and leisure, and consumer product manufacturing industries located in the US, with revenue of US$2 billion and over, were surveyed. Download the full study here.
About Blueprint
Blueprint provides industry-leading solutions that accelerate and de-risk the digital transformation of large organizations. With our products - Blueprint Storyteller for Agile, Blueprint Automate for DevOps and Blueprint RegTech for Compliance - organizations receive greater business value from IT, faster and more frequently, while dramatically increasing the efficiency and confidence of compliance. For more information visit http://www.blueprintsys.com.