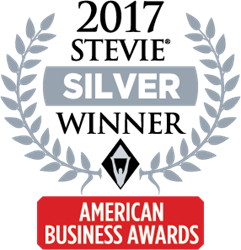 We set out to develop to a scalable and game-changing learning tool that can effectively help our clients' employees be more productive.
Conshohocken, PA (PRWEB) May 12, 2017
Advantexe Learning Solutions, an award-winning global leader in business simulation-centric learning, today announced that their new simulation, The Drivers of Business Performance™ has been recognized with an American Business Award's Silver Stevie® award for new product excellence.
The Drivers of Business Performance simulation is a scalable business simulation designed to introduce learners at all levels and functions of an organization how a company generates revenues, spends money, earns a profit, and drives shareholder value. In the simulation, learners take over a multi-billion dollar global company and are responsible for helping improve declining sales, driving profitability, and guiding the company to long-term success by applying new business acumen skills to foundational operational decisions. Through a series of interrelated revenue generation and cost management business decisions, learners balance and make trade-offs regarding potential business opportunities and their associated costs, experiencing in real time how their operational decisions impact the inflows and outflows of money through the system of business.
The Judge's Comments Include:

"The problem Advantexe is looking to solve is truly a problem. This learning product is very innovative and allows for interactive learning in complex and interdependent scenarios that play out in the marketplace."
"The concept is great to better train and onboard new hires."
"Love the real-time learning of a full simulation like this."
"We are very grateful to be honored with this prestigious recognition from the American Business Awards," says Robert Brodo, co-founder of Advantexe. "We set out to develop to a scalable and game-changing learning tool that can effectively help our clients' employees be more productive and engaged on the job by better understanding how a company makes money and drives shareholder value. This award helps to validate our understanding of customer needs and we are excited to continue our journey working with them to execute their strategy and improve performance."
The American Business Awards are the nation's premier business awards program. All organizations operating in the U.S.A. are eligible to submit nominations – public and private, for-profit and non-profit, large and small. More than 3,600 nominations from organizations of all sizes and in virtually every industry were submitted this year for consideration in a wide range of categories.
Learn More
For more information on The Drivers of Business Performance solution, please contact jim.brodo@advantexe.com, download a brochure, or watch our introductory video.
About Advantexe
Advantexe Learning Solutions partners with clients around the world to build the business acumen, leadership, and selling skills needed to execute their business strategies and achieve meaningful business results. Our comprehensive toolkit includes skills assessments, dynamic learning engagements powered by computer-based business simulations, and reinforcement tools that encourage immediate skill application. These elements combine to produce measurable and lasting impact on our clients' businesses.
Media Contact:
Jim Brodo, CMO – Advantexe
Jim.brodo(at)advantexe(dot)com