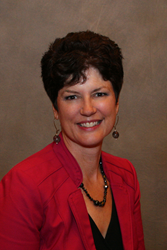 It is important that employers learn about the foundational data that leads to liability.
Northville, Mi (PRWEB) May 12, 2017
Beth Baerman, Attendance on Demand Director of Communication and Compliance, will be a featured presenter at the American Payroll Association's (APA) 35th Annual Congress where she will speak about Affordable Care Act healthcare reporting and paid sick leave mandates.
The annual congress is the payroll industry's premier event that provides progressive payroll education and enhanced networking opportunities for professionals in payroll, accounts payable, finance, human resources, and benefits. The event will be held May 16-20, 2017 at the Orlando World Center Marriott Cypress Ballroom in Orlando, Florida.
Baerman, a frequent presenter at the Annual Congress, will present "Paid Sick Leave: From Perk to Mandate" on Thursday, May 18 at 8 am. Additionally, she will close the conference with "ACA Healthcare Reporting Data Essentials" on Friday, May 19 at 2:30 pm.
Baerman will discuss the momentum of paid sick leave mandates and the requirement for federal contractors to provide employees with paid sick time in 2017. Also, she will speak about new healthcare reform bills, the importance of recordkeeping and how most variable hour employers are looking for ways to manage employer reporting obligations.
"With paid sick leave mandates continuing to expand to many states and jurisdictions, I am honored to provide APA members and payroll professionals with the strategies and information needed to meet these compliance obligations," says Baerman. "It is important that employers learn about the foundational data that leads to liability."
As an expert in time and attendance management, Baerman has advised employers about the ACA and it implications for over four years. She has over 20 years of experience in software, product management, technical communication and training. She was awarded the 2014 Gold Award for Communications at the prestigious Women in Business World Awards for her work in the industry.
Attendance on Demand will be exhibiting at booth 1117 and demoing its employee time and attendance system.
About Attendance on Demand
Attendance on Demand supports the labor management needs of thousands of companies and more than half million employees across North America. Launched in 2006, Attendance on Demand is a rapidly deployed, cloud-based solution that minimizes a company's risk and technology investment while providing advanced features for securely managing labor data – calculating pay rules, scheduling employees, budgeting labor and automating recordkeeping for labor law compliance. With standard uptime over the industry average of 99.995% and above average customer retention rates, Attendance on Demand removes the worry of maintaining expensive infrastructure. An extensive North American distribution network helps organizations use Attendance on Demand to reduce labor expenses and improve decision making.
(800) 465-9980