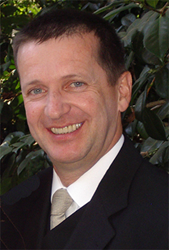 we will be able to create a differentiated solution offering addressing the entire financial automation value chain...we will continue to view the management of data as instrumental to the success of our customer's enterprise.
Hamburg, Germany and Malvern, PA (PRWEB) May 11, 2017
Hanse Orga Group, the market leader in financial automation software, today announces that is has reached agreement with Dolphin Enterprise Solutions Corporation (Dolphin), a leading provider of process automation and data management solutions for SAP customers, to become part of Hanse Orga Group and jointly deliver leading technology and process solutions to enterprise customers across the globe.
Dolphin's solutions focus on the optimization of accounts payable and accounts receivable processing as well as data volume management for companies running on SAP. In combination with Hanse Orga Group's existing products, the group will be able to serve customers along the whole financial automation value chain by providing proven expertise in cash flows and payments and a deeper integration with a supporting technology stack to better manage data and documents.
"Fraud protection and compliance assurance are two of the most significant issues that global businesses currently face. Following the integration of Dolphin, we will be able to provide customers with an end-to-end accounts payable solution which ensures that each received invoice and the related payment are processed automatically to minimize the possibility and incidences of fraud," said Sven Lindemann, CEO of Hanse Orga Group.
Dolphin, established in 1995, today has offices in the US and Canada and over 250 corporate customers including some of the world's leading brands and organizations. The current leadership team remains intact and will play a leading role in the future development of the joint group.
Mr Lindemann said, "Dolphin forms an important part of the group's global footprint and the execution of the growth strategy. The company has a strong and complementary solution offering, an experienced management team, and an established presence in North America. At the same time, we will help to grow Dolphin's business in the EMEA and APAC regions, where we see significant opportunities to support customers through our joint solution portfolio."
The CEO of Dolphin, Dr. Werner Hopf, said, "It has always been our desire to grow and expand our offerings to provide our customers with even more value. We are proud to be part of a rapidly and profitably growing global fintech company. In partnership with Hanse Orga Group we will be able to create a differentiated solution offering addressing the entire financial automation value chain for customers worldwide. As part of this larger organization, we will continue to view the management of data as instrumental to the success of our customer's enterprise."
Hanse Orga Group has a long tradition of automating and managing global cash flows and payments. Since last year, Hanse Orga Group has been backed by the private equity growth investor, Waterland, which supports Hanse Orga Group's ambition to become the leading fintech company in the financial automation space. Dolphin joining the Group is a continuation of this strategy and follows the acquisition of SOPLEX Consult, a credit and receivables management solutions provider, in November 2016.
# # # #
Notes to editors
Both Hanse Orga Group and Dolphin will be exhibiting at SAPPHIRE NOW + ASUG Annual Conference that runs from May 16th through May 18th in Orlando, FL.
Disclaimer
SAP and other SAP products and services mentioned herein as well as their respective logos are trademarks or registered trademarks of SAP SE in Germany and other countries. Please see http://www.sap.com/corporate-en/legal/copyright/index.epx#trademark for additional trademark information and notices.
About Hanse Orga Group
With over 330 employees in 11 locations globally, Hanse Orga Group supports over 1,600 business customers today with various products and solutions. The company was established in 1984 and today pursues a dual product strategy, offering SAP-embedded solutions as well as web-based products which can be linked to different Enterprise Resource Planning (ERP) systems. The solutions cover central segments such as receivables processing, payments, cash management, liquidity planning, treasury, eBAM and working capital management. With its FS² Payments solution alone, one of ten of the company's products, customers process over 1.2 billion transactions with a volume of over 450 billion euros. In addition, the solutions for cash application enable automation ratios of up to 90% in processing payment information. In 2015 and 2016 the SAP-embedded software family won the international TMI Award for Innovation & Excellence for "Best ERP Based Software." Hanse Orga Group is also active as a consultant in the field of SAP Treasury. For further information please visit http://www.hanseorga-group.com
About Dolphin
Dolphin Enterprise Solutions Corporation (Dolphin) leads the way in business performance improvement for companies running SAP solutions and is the one partner that manages both data and processes.
From data and information lifecycle management to end-to-end solutions for procure-to-pay and order-to-cash processes based on SAP software, Dolphin delivers a competitive advantage that drives cost savings, optimizes cash flows and fosters a lower total cost of ownership. Leveraging SAP technology, Dolphin's data lifecycle and business process management solutions and add-on applications with SAP-certified integration have built-in flexibility and are designed to be tailored to each customer's specific business processes and IT environments.
The company was founded in 1995 and has offices in San Jose, CA, Philadelphia, PA and Toronto, Canada. Dolphin's smart, adaptable and proven solutions are implemented by hundreds of companies across North America and around the world. More than one-third of Fortune 100™ companies running SAP systems are Dolphin customers. For further information please visit http://www.dolphin-corp.com
Contact:
Hanse Orga Group
Jeff Watt, Director, Greentarget, Phone: +44 20 7324 5482, Mobile: +44 7515586503, jeff.watt(at)greentarget.co.uk
Karen Nemes, Corporate Communications, Hanse Orga Group, Phone +49 40 514808-434, k.nemes(at)hanseorga.com
Dolphin Corp.
Loren Guertin, Matter Communications, Phone: +1-401-351-9504, lguertin(at)matternow.com
Christiane Hoeninger, Marketing, Dolphin, Phone: +1-610-725-9125, Ext 4, christiane.hoeninger(at)dolphin-corp.com