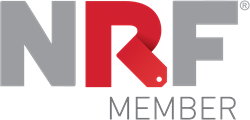 Our CCBill payments technology and service platform aligns well with the mission of Shop.org, and we hope to contribute to the success of their members, as they realize unparalleled growth and change in online commerce.
Tempe, AZ, USA (PRWEB) May 12, 2017
As an Associate Member of Shop.org, CCBill will further support the NRF's mission to advance the interests of the retail industry through advocacy, communications and education, by sharing CCBill's years of industry leading knowledge and expertise in online payments to their digital retail community of e-commerce, marketing, merchandising, sales, business development and IT professionals. Shop.org members include the largest internet retailers in the U.S., and their programs and activities offer thought leadership through benchmarking research, events and networking communities.
Servicing thousands of online storefronts worldwide with automated and scalable payment services, CCBill will have the opportunity to contribute to Shop.org's efforts to promote technology development in the digital marketplace, by introducing their diverse ecosystem of merchants, affiliates and integration partners to the NRF community. CCBill will also advocate the Federation's agenda to promote technology development and help foster innovation in the customer experience, by continuing their ongoing development of secure, user friendly, localized and omni-present online checkout and payment experiences for the consumer market.
The National Retail Federation is the world's largest retail trade association, representing discount and department stores, home goods and specialty stores, Main Street merchants, grocers, wholesalers, chain restaurants and Internet retailers from the United States and more than 45 countries. As a complement to NRF's members, CCBill serves consumers in 221 countries, and supports merchants and online storefronts within 38 countries worldwide.
"While CCBill has been a trusted name with consumers everywhere, for nearly two decades, we are excited to make this new introduction for our merchants and consumers to NRF's valuable insights, focus and impactful initiatives," said Chris Pike, Channel Manager, CCBill. "Our payments technology and service platform aligns with the mission of Shop.org, and we hope to contribute to the success of their members, as they realize unparalleled growth and change in online commerce."
About CCBill
Much more than a payment processor, CCBill is a payment services platform that provides expert support and empowerment to your expanding relationships. Whether it is through consistent on-time payouts, distinctive affiliate tools, or the comprehensive and proprietary set of account management options, CCBill understands online business like few others and has been offering industry-leading solutions since 1998. Processing for more than 30,000 websites worldwide, CCBill has the reliable problem-solving techniques, phenomenal consumer support, and innovative solutions to support all the markets it serves. An industry pioneer, CCBill was honored with the 2016 and 2017 iDate Awards for Best Payment System.