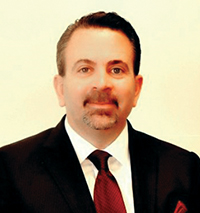 Dallas, Texas (PRWEB) May 11, 2017
HealthSmart, the largest independent benefits administrator in the country, is pleased to announce the appointment of Tom Mafale as Chief Sales Officer, reporting to Bill Wallace, HealthSmart's Executive Vice President.
Mafale comes to HealthSmart from Emblem Health, where he served as Corporate Vice President and Sales Officer. Prior to Emblem Health, he served as Executive Vice President and Chief Sales Officer at M3 Healthcare Technologies, and Senior Vice President/Head of Sales Operations, National Accounts for Aetna. Mafale also served in several sales leadership positions during his 20 years at United Healthcare, including the Senior Vice President and Chief Operating Officer of their Public-Sector business.
"We are very excited to have Tom joining our senior leadership team," said Bill Wallace, "his exceptional experience and expertise in both consultative selling and sales organization management make him the ideal person to help us take HealthSmart to its next level of success."
"I'm excited to join such a dynamic organization and to lead the HealthSmart sales team," said Mafale. "This company is poised to become the gold-standard of the industry, delivering unique services that improve member outcomes and provide strong employer benefit savings."
Mafale is a graduate of Fairfield University, with a B.S. in Business Management. His community involvement includes serving on the Board of United Way.