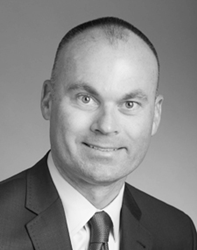 Steve will continue to drive the exciting change and revitalization happening at the Science Center
Nashville, Tennessee (PRWEB) May 11, 2017
The Board of Trustees of Adventure Science Center today announced Steve Hinkley, has been appointed as President and Chief Executive Officer. Mr. Hinkley was most recently the President and CEO of MOXI, The Wolf Museum of Exploration + Innovation in Santa Barbara, California. He will replace acting CEO, Tina Brown, who will resume her role as Director of Operations and Exhibits.
Adventure Science Center has brought science to life for people of all generations in Tennessee and across the nation for over 70 years. The Center offers hands-on science exhibits and engaging public and school programs and is home to nationally renowned Sudekum Planetarium. The Science Center is dedicated to opening minds to the wonders of science and technology, fostering a better understanding of the world and ourselves. Steve Hinkley will give that mission new energy and a new voice.
"Steve Hinkley is a visionary with an impressive career in science museum leadership and a talent for taking organizations to new heights of innovation and creativity," said Tom Trent, Chairman of the Board of Directors. "We are confident Steve will continue to drive the exciting change and revitalization happening at the Science Center."
Over the past seven months, Adventure Science Center has installed over $200,000 in new exhibits including Galactic Gardens, a new outdoor garden space and amphitheater and Innovation Incubator, an innovation lab with 3D printers and laser cutters. The center is also gearing up for a rare total solar eclipse on August 21st with plans for a Music City Solar Eclipse Festival and Viewing Party.
Mr. Hinkley began his career as a science educator, gaining valuable experience working as a physics, biology and physiology teacher and science department head. His years working with students led Mr. Hinkley to conclude that, "science education should do more than prepare students to adapt to the future—it should enable and empower them to define it."
In pursuit of his desire to share science with a broader audience, Mr. Hinkley left teaching to spend seven years as Vice President of Programs at the renowned Perot Museum of Nature and Science in Dallas, Texas. Mr. Hinkley spearheaded the development of engaging exhibit content and directed all aspects of the museum's ambitious exhibitions and educational programs.
Most recently Mr. Hinkley spent two years leading the MOXI through the successful construction and grand opening of a new, 25,000-square foot, cutting-edge science center in the heart of Santa Barbara. Mr. Hinkley will relocate to Nashville with his wife, Morgan, and two-year-old son, Blake, and take the helm at Adventure Science Center in early July.
"Working with a beloved and established organization like the Adventure Science Center at this unique time in its history is an extraordinary opportunity," said Steve Hinkley, incoming President and CEO of Adventure Science Center. "I have been so impressed by the board, existing management and local support for the center and look forward to working with them and the rest of the community to further build on the center's success."
Adventure Science Center retained DHR International to conduct a nationwide search for their new CEO and worked closely with James Abruzzo and Kara Teising, who leads the local DHR office.
"Steve was one of many distinguished and experienced candidates to apply for the position, but his innovative ideas, his passion for science, and his exciting vision of the future of Adventure Science Center made him stand out from the start," said James Abruzzo, Managing Partner, Global Nonprofit Practice.