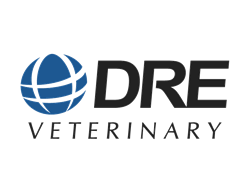 Louisville, Ky. (PRWEB) May 16, 2017
DRE Veterinary — a new and professionally refurbished equipment supplier — recently launched the 2017 DRE Veterinary Equipment Catalog, now available in a digitally-optimized, online download.
The new veterinary equipment catalog showcases top product options from the company's high-quality, cost effective equipment line. DRE sources everything modern veterinary practices need, from veterinary anesthesia, surgery lights, veterinary monitors, veterinary tables, defibrillators, electrosurgical equipment, equine equipment, research equipment and more.
Browse the new catalog to see factory new, DRE brand equipment as well as products from other industry leading manufacturers. DRE Veterinary sources equipment from trusted brands, including Masimo, Hallowell, Haico, and Zoll.
In addition to offering veterinary facilities a full line of new and refurbished equipment, DRE Veterinary provides equipment installation, facility planning, medical gas and vaporizer cleaning and calibration services.
To learn more about products and services from DRE Veterinary, download the 2017 DRE Veterinary Equipment Catalog today.
About DRE Veterinary
DRE Veterinary provides a combination of new and professionally refurbished used medical equipment to veterinarians, veterinary surgery centers, research facilities, universities and technical schools. For more than 30 years, DRE Veterinary has worked with many of North America's top veterinary facilities and organizations, providing products and services that save time and money, and allow veterinary surgeons to do the things they do best. DRE Veterinary is located in Louisville, Ky.