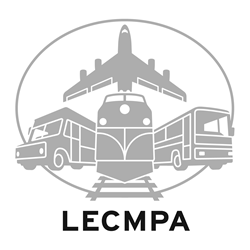 We are honored to be selected as a Gold Stevie Award Company of the Year for 2017 and extend our congratulations to the winners in other categories
SOUTHFIELD, Mich. (PRWEB) May 16, 2017
LECMPA, provider of wage loss protection for union railroad and transportation workers, today announced it has been named a Gold Stevie® Award winner for 2017 Company of the Year in the insurance small business category. Winners will be honored at an American Business Awards ceremony in New York on June 20, 2017.
The mission of the Stevie Awards is to recognize and generate public awareness of excellence in the workplace worldwide. The American Business Awards are segmented by category and business size. Submissions are judged each year by more than 200 respected industry veterans.
Judges base award choices on a number factors which gauge innovation, integrity, effectiveness, creativity and growth. LECMPA cumulatively scored above their peer companies in the award categories.
"We are honored to be selected as a Gold Stevie Award Company of the Year for 2017 and extend our congratulations to the winners in other categories," said LECMPA President Susan Tukel. "I commend our staff for maintaining the commitment to the values that have helped establish our member-owned company an industry leader for more than a century."
About LECMPA
LECMPA, founded in 1910 as a cooperative assessment insurer for railroad workers, provides wage loss protection to unionized transportation workers in all crafts and industries throughout the United States. LECMPA is a nonprofit, member-owned company with approximately 27,000 members nationwide. LECMPA headquarters are in in Southfield, Michigan. More information is available at http://www.lecmpa.org.