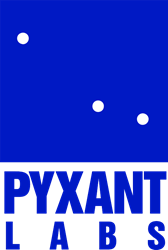 COLORADO SPRINGS, CO (PRWEB) May 12, 2017
Pyxant Labs has added 12 full-time staff at its Colorado Springs site and 13 additional people at other US locations. These recent personnel additions follow facility improvements, laboratory equipment additions, and IT systems enhancements during 2016. These people bring our total employment to 53 people, further building our best-in-the-industry team.
Our medication management clinical toxicology services now provide 24-hour turnaround time for most Colorado clinics and hospitals. We assess 85 drugs and metabolites, such as opioids, antidepressants, and drugs of abuse, among others.
We will offer less-than-48-hour turnaround for perinatal umbilical cord toxicology testing starting in July 2017. This clinical toxicology assay supports physician diagnoses of opioid withdrawal and other drug dependencies in newborn babies. Treatment of drug dependence in newborns is more effective and safer when a doctor can confirm the particular source of drug dependency, fast following birth. This service includes same-day local courier pickup and delivery of specimens from Colorado hospitals. Our turnaround time is the fastest in the industry; doctors commonly wait three weeks to receive this test result.
"The experience Pyxant Labs has gained in the past 17 years serving the highly stringent pharmaceutical industry has been instrumental in building a best-in-class Clinical Laboratory Services division. From the onset, Pyxant Labs CLS has one the most qualified and efficient LC/MS/MS method development teams in the entire industry. Furthermore, the extensive experience Pyxant Labs has gained working in the highly regulated drug development environment, which includes five FDA and numerous pharmaceutical company inspections, makes Pyxant Labs CLS one of the laboratories that observes the most rigorous regulatory operations and the laboratory of choice to send your specialty samples to. The clinical industry, especially the medication management sector, needs a high quality laboratory like Pyxant Labs," said Jean Pineault, President and COO.
"Our business requires people with extensive scientific education, specialized training, and experience in chemistry, biology, toxicology, and clinical healthcare. Attracting the right people is of course crucial to fast growth, especially considering our science, quality, and regulatory performance paradigms. I particularly appreciate the support of the Colorado Springs Chamber and EDC, who supported attracting key people with unique skills from the East Coast to relocate to Colorado Springs and join Pyxant Labs," said Maurice Gaubatz, Founder and CEO.
About Pyxant Labs – Pyxant Labs Inc. is a privately held bioanalytical laboratory, operating two business units:
Pyxant Labs Contract Research Organization (CRO) provides bioanalytical support for FDA-regulated pharmaceutical development trials. Studies produce blood and tissue samples, which we assay in our analytical chemistry laboratory to determine how much of a new drug is in a subject at a particular point in time. Such evaluations support safety and efficacy studies of new pharmaceuticals, an essential requirement for FDA approval.
Pyxant Labs Clinical Laboratory Services (CLS) is a fast-growing clinical toxicology business unit serving medical providers, other laboratories, and hospitals. We daily receive and assay urine, oral fluid, and tissue specimens for more than 85 drugs, including opioids, psychiatric drugs, cardiac meds, and street drugs. Our fast assay results provide insight for medical practitioners to improve patient outcomes through better management of medications.
For more information, contact Kathy Bouard at 719-593-1165 or kbouard(at)pyxant(dot)com - http://www.pyxant.com