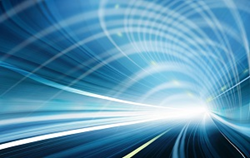 Boulder, Colo. (PRWEB) May 16, 2017
Enterprise Management Associates (EMA), a leading IT and data management research and consulting firm, today announced it will host a webinar titled "Tunnel Vision Is Hurting Your Security: Time to See The Forest For The Trees" featuring David Monahan, research director of security and risk management at EMA, and Dustin Rigg Hillard, VP of engineering and co-founder at Versive.
When data that is critical to cybersecurity tools remains in silos, everyone loses. Each class of tool—including perimeter, internal, endpoint, network, and mobile—uses its own methodology and datasets. These tools are sometimes able to identify potential threats within its own span of visibility, but not across the entire environment.
This siloed approach diminishes the value of the data and leaves organizations with incomplete visibility, significant management overhead, and uncertainty about which security tools are actually necessary to ingest and analyze the data to protect the business.
Existing tools focus on what is happening at the perimeter (SIEM), network and endpoints (UEBA), or externally (threat intelligence), without combining data to assess the true threat level to a business. For effective security, organizations need these sensor-based tools, but also a machine-learning driven sense-making solution to identify threats across all tiers and datasets.
During this webinar, Monahan and Rigg Hillard, will address answers to the following questions:

Which cybersecurity tools are actually necessary for full internal and external coverage, and which are redundant or outdated?
What are the signs that a vendor can back up their promises, or that they're exaggerating their product's capabilities?
How can organizations leverage machine learning to reduce security response time?
How can organizations combine the strengths of a big data model with adaptive machine learning for more accurate, effective security protection and detection capabilities?
The webinar is Thursday, May 25, 2017 at 1:00 p.m. Eastern. Register at: http://research.enterprisemanagement.com/tunnel-vision-is-hurting-you-security-webinar-pr.html
About EMA
Founded in 1996, Enterprise Management Associates (EMA) is a leading industry analyst firm that specializes in providing deep insight across the full spectrum of IT and data management technologies. EMA analysts leverage a unique combination of practical experience, insight into industry best practices, and in-depth knowledge of current and planned vendor solutions to help its clients achieve their goals. Learn more about EMA research, analysis, and consulting services for enterprise line of business users, IT professionals and IT vendors at http://www.enterprisemanagement.com or blogs.enterprisemanagement.com.