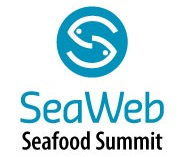 The SeaWed Seafood Summit...is promoting innovation and sustainability not just in seafood, but also in its own format.
Portland, ME (PRWEB) May 11, 2017
The SeaWeb Seafood Summit, the world's premier seafood sustainability conference, produced by Diversified Communications in partnership with SeaWeb, is promoting innovation and sustainability not just in seafood, but also in its own format. Attendees of this year's event, to be held June 5-7 in Seattle, can participate in a variety of innovative, experiential learning opportunities unique to this conference and its 2017 host city.
In addition to the regular conference programming and events, attendees can choose to dive even deeper into a topic at the intensive pre-conference workshop; gain a close-up, hands-on perspective at one of two post-conference field trips; or step back and take a greater look at industry and international perspectives through a series lightning round talks.
The lightning rounds, new this year, are 10-minute single-presenter talks that will take place in four conference rooms from 11:00-12:00 p.m. on Tuesday, June 6. Each of the 16 lightning-round presenters will share their own sustainable seafood success story, focusing the talk on their planning tactics and specific practices. These will give Summit attendees an introduction to each presenter's work in of a short, interactive presentation, and guidance for exploring in greater depth the topics that interest them most.
Those interested in the topic of pre-competitive collaboration will want to plan ahead — an in-depth conversation on that subject is planned for the day before the conference begins, at the Summit pre-conference workshop. During this additional program on June 4, attendees will explore pre-competitive collaboration from a number of angles, including successful case studies, models, risks and challenges.
The day after the conference, on June 8, attendees can round off their time in Seattle by taking one of two full-day field trips, each of which will include time on the water, a sampling of local, sustainably-caught seafood and a behind-the-scenes look at a pillar of the seafood industry.
The first field trip begins at Pike Place Market overlooking the Elliott Bay waterfront. After a brief presentation and sometime exploring the market, attendees will board a boat to Blake Island, a 475-acre marine camping park where they'll enjoy a lunch of traditional alder fire-roasted fish and take in a Northwest Native American storytelling show.
The other field trip, to Taylor Shellfish Farms, will take attendees on all-day excursion along the Puget Sound. Taylor is the largest shellfish purveyor in the Pacific Northwest, farming oysters, clams, mussels and geoduck. The trip will include a tour through both of the company's processing plants, a guided walk through one of their tideland farms, a fresh shellfish-centric lunch, and a trip to the company's hatchery in Quilcene.
Pre- and post-conference events are not included with the purchase of a conference pass, but their cost is more than recouped by the $300 pre-registrants can save as compared with the on-site rate. Pre-registration is now open and details can be found at http://www.seafoodsummit.org.
About SeaWeb
SeaWeb accelerates the uptake of sustainable practices and products in the global seafood industry through communications, convening, and facilitation. SeaWeb is a project of The Ocean Foundation. SeaWeb produces the Seafood Summit in partnership with Diversified Communications.
About Diversified Communications
Diversified Communications is a leading international media company providing market access, education and information through global, national and regional face-to-face events, digital products, and publications. Diversified serves a number of industries including: seafood, food service, natural and organic, healthcare, commercial marine, technology and business management. The company's global seafood portfolio of expositions and media includes Seafood Expo North America/Seafood Processing North America, Seafood Expo Global/Seafood Processing Global, Seafood Expo Asia and SeafoodSource.com. Diversified Communications, in partnership with SeaWeb, also produces SeaWeb Seafood Summit, the world's premier seafood conference on sustainability. Based in Portland, Maine, USA, Diversified has divisions in the Eastern United States, Australia, Canada, Hong Kong, Singapore and the United Kingdom. For more information, visit: http://www.divcom.com.
###
Media Contacts:
Jonathan Bass, Senior Marketing Coordinator
Diversified Communications
jbass(at)divcom(dot)com
+1 207-842-5563
Marida Hines, Senior Manager
SeaWeb
mhines(at)seaweb(dot)org
+1 301-580-1026