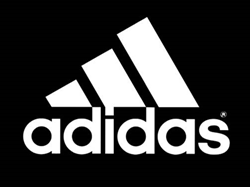 HighRadius' Artificial Intelligence-enabled, Integrated Receivables suite is helping us with a significant reduction in new customer onboarding time, 92% faster dispute resolution for key customers and reduction in invoicing costs...
Houston, TX (PRWEB) May 12, 2017
The adidas Group Q1 earnings report revealed only an 11% increase in receivables, despite a 16% topline development, evident results of disciplined credit management and superior collections efforts. These are clear results of the transformational journey guided by CEO, Kasper Rorsted's strategic 2020 plan for 'Creating the New.'
Tasked with supporting the company's investment objectives by increasing liquidity and working capital, this transformation has seen the credit, collections and accounts receivable department adopt an integrated approach to receivables management to deliver exponential results in lowering the cost of finance operations, bad-debt write-offs and Days Dales Outstanding (DSO).
Tracie Duncan, Director of Credit, Collections and A/R, the adidas Group, will showcase their journey on May 18, 2017 at 1:00 pm CST in a special webcast titled, Healthy and Fit Receivables: How adidas' Integrated Receivables Approach Resulted in a Healthier Balance Sheet. Jay Tchakarov, VP, Product Management, HighRadius Corporation, will be co-presenting as well.
"We realized that instead of optimizing credit management, collections, disputes and invoicing in a piecemeal manner, an integrated approach could serve departmental KPIs and resonate with the finance leadership's vision of digital transformation across processes. HighRadius have been amazing partners in this journey. HighRadius' Artificial Intelligence-enabled, Integrated Receivables suite is helping us with a significant reduction in new customer onboarding time, 92% faster dispute resolution for key customers and reduction in invoicing costs to the tune of $200,000 every year," said, Tracie.
Credit and A/R departments struggle with past-due and uncollectible receivables - one of the biggest challenges to efficient working capital management. Sources suggest that the Apparel and Footwear industry has an average of 30% of its receivables locked up as past-due or uncollectable. However, 58% of teams continue to work with disconnected systems and siloed data as they try to manage their receivables, arguably one of the most uncertain cash flow components.
In the webcast, Tracie and Jay will discuss how to eliminate manual, low-value work in credit-to-cash processing, facilitate better inter-department communication and institute seamless collaboration with buyers using closely integrated processes for receivables management.
Tracie has been leading successful order-to-cash teams for close to 20 years while Jay has partnered with some of the biggest Fortune 500 companies in their A/R transformation initiatives.
Accounts receivable is the one asset in 2017 that is saving millions for the Fortune 1000 and proactive finance leaders are leveraging this new approach to pump in more working capital and cash flow.
About The adidas Group
adidas AG and its subsidiaries design, develop, produce and market a range of athletic and sports lifestyle products. The Company's segments include Western Europe; North America; Greater China; Russia/CIS; Latin America; Japan; Middle East, South Korea, Southeast Asia/Pacific; TaylorMade-adidas Golf; CCM Hockey; Runtastic and other centrally managed business. Each market includes wholesale, retail and e-commerce business activities relating to the distribution and sale of products of the adidas and Reebok brands to retail customers and end consumers. The Company has over 2,800 own-retail stores, over 12,000 mono-branded franchise stores, over 120,000 wholesale doors and over 50 e-commerce sites. adidas and Reebok branded products include footwear, apparel and hardware, such as bags and balls.
About HighRadius
HighRadius™ is a software-as-a-service (SaaS) based Integrated Receivables solutions provider to optimize and automate receivables and payment functions such as credit, collections, cash application, deductions and eBilling. Our certified Accelerators for SAP S/4HANA Finance Receivables Management enable large enterprises to achieve business transformation initiatives and leverage their SAP investments. HighRadius™ solutions have a proven track record of reducing days sales outstanding (DSO), bad-debt and increasing operation efficiency enabling companies to achieve an ROI in less than a year.
For More Information Contact:
Tara Gallagher
Senior Marketing Manager
tara.gallagher(at)highradius(dot)com
281.972.2101
Better working capital and liquidity management through the integrated receivables methodology. adidas group and HighRadius on breaking silos in A/R.