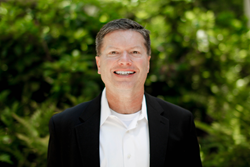 Atlanta, GA (PRWEB) May 12, 2017
Former CIO and longtime executive Rick Warner joined Jabian Consulting's Strategic Advisory Services (SAS) offering as a senior strategic advisor. Mr. Warner brings with him 30+ years of diverse experience in business/technology alignment, mergers and acquisitions, and revenue optimization.
Jabian's SAS offering connects senior Jabian advisors with client leadership to provide expertise, guidance, and appropriate tools and frameworks to assist in setting and achieving the client's strategic goals. Unlike traditional consulting models, the SAS offering is designed to be purchased in a fractional manner, allowing clients to determine the amount of support that they require. This can be an efficient and cost-effective approach for companies to address their needs on an on-going basis.
Mr. Warner was part of the original team that designed and launched the highly successful Courtyard by Marriott brand. He was also actively involved in other brand start-ups such as Fairfield Inn, Residence Inn, and Marriott Suites. At Disney, he helped launch the Disney Vacation Club, Disney Cruise Line, Disney Institute, Town of Celebration, and Euro-Disney in Paris. He also had global responsibility for Hotel Systems at InterContinental Hotels Group (IHG).
"Rick brings to Jabian a wealth of experience and industry perspective that our clients rely on when making strategic decisions," said Nigel Zelcer, co-founder and managing partner at Jabian Consulting. "We're excited to add Rick to the group of senior-level professionals in our Strategic Advisory Services offering."
Mr. Warner resides in Marietta, GA with his wife, and has two daughters.
ABOUT JABIAN CONSULTING
Jabian Consulting is a strategic management and technology consultancy. It serves mid-market and Fortune 1000 clients across multiple high-growth industries. Applying only the most talented, senior-level consulting specialists to its clients' top priority projects, Jabian takes an integrated approach to creating and implementing successful strategies – ultimately helping clients drive business value by increasing revenue and decreasing operational costs.