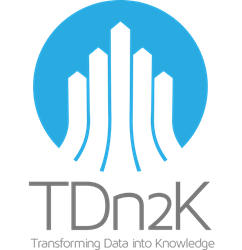 Dallas, TX (PRWEB) May 12, 2017
Restaurants experienced a third consecutive month of negative same-store sales in April, with results essentially unchanged vs. March. Sales declined by -1.0 percent for the month, which is only a 0.1 percentage point improvement from March. This insight comes from data by TDn2K™ through The Restaurant Industry Snapshot™, based on weekly sales from over 27,000+ restaurant units and 155+ brands, representing $67 billion dollars in annual revenue.
Same-store traffic declined -3.3 percent during April, also a very modest improvement of 0.1 percentage points over March's results.
Through April, 2017 sales are down -1.5 percent vs. a -2.3 percent sales decline in the fourth quarter of last year. If sales remain at April levels for the balance of the second quarter, it would be the best quarterly performance in over a year.
"There are some reasons to be cautiously optimistic about the second quarter, at least in terms of improvement over what we've seen in the recent past," stated Victor Fernandez, Executive Director of Insights and Knowledge for TDn2K. "The move of the Easter holiday meant that April's results were likely softer than they would have been without this shift, meaning spending in restaurants was probably a little stronger than the numbers show. Furthermore, sales started softening considerably starting with June of last year. This translates into easier comparisons when calculating this year's sales growth rates."
"Unemployment remains very low and there are indications of wage growth given the tight labor market. Consumer confidence dropped in April, but still remains strong compared with recent years. However, as many have pointed out, the generally strong economy has not yet translated to sustained growth for the industry."
The Macroeconomic Environment
"The economy grew slowly in the first quarter, led by mediocre consumer spending," explained Joel Naroff, President of Naroff Economic Advisors and TDn2K Economist. "The key was a cutback in big-ticket purchases after nearly two years of binging on things such as vehicles. The rising household debt load is likely to suppress consumption, including eating out. But the real issue for the economy is expectations. After the election, companies and individuals starting counting on tax cuts to drive the economy forward. Those cuts are not expected to be passed until the end of the year. And given the political uncertainty, it is not clear how extensive they will be."
"The hope that consumer and business spending will surge is probably just that, hope. That said, the economy should rebound this quarter but it looks like we are in for another year of 2.25% growth. While that pace is not likely to make anyone happy, it is enough for the labor market to tighten further and the Fed to continue raising rates, possibly as soon as June."
Industry Segment Performance
The best performing segments in April, and the only ones with sales increases, were fine dining, upscale casual, and family dining. As has been the case for over a year, upscale casual and fine dining are at the top of the average guest check scale and are aligned with a more experience-based dining proposition for a less price sensitive consumer than mid-scale industry segments. It is important to note that sales for all three of these segments appear to have been positively affected by the shift in the Easter holiday.
The weakest segments in April were fast casual and quick service. After years of positive growth and being one of the top performing industry segments, quick service has experienced a downturn in 2017. Additionally, the Black Box Intelligence Market Share Report shows that fast casual is the fastest growing segment, which indicates a possible cannibalization effect occurring in the segment.
Struggles continue for casual dining, although the rate of decline has lessened somewhat. Average same-store traffic growth for 2017 was -2.9 percent vs. the -4.1 percent drop in the last six months of 2016.
The Restaurant Workforce
Staffing woes continue for the industry as hourly employee and restaurant management turnover rates continued to rise, according to the latest data from TDn2K's People Report™. While it may seem impossible for things to get any worse, restaurant operators continue to predict increasing recruiting difficulties for upcoming quarters based on the People Report Workforce Index.
Almost four out of every five restaurant terminations in 2016 were employees leaving their jobs voluntarily, and about 40 percent of all hourly employee terminations are within 90 days of hire. This obviously speaks to the tight labor market and increased competition for employees.
It is particularly challenging to fill back-of-the-house vacancies. Companies responding to a recent People Report survey said they typically receive three times more candidates for front-of-house positions than for back-of-house. Back-of-house positions also take about 40 percent longer to fill. Changes in the immigration landscape will undoubtedly add uncertainty to an already-volatile labor market.
TDn2K™ (Transforming Data into Knowledge) is the parent company of People Report™, Black Box Intelligence™ and White Box Social Intelligence™. People Report provides service-sector human capital and workforce analytics for its members on a monthly basis. Black Box Intelligence provides weekly financial and market level data for the restaurant industry. White Box Social Intelligence delivers consumer insights and reveals online brand health. TDn2K membership represents 38,000 restaurant units, 2.3 million employees, and $67 billion in sales. They are also the producers of leading restaurant industry events including the Global Best Practices Conference held annually each January in Dallas, Texas.