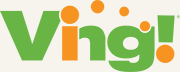 Today it is all about proactive actions that lead to fewer injuries and a safer work environment - prevent the injury before it happens.
Novi, Michigan (PRWEB) May 17, 2017
MasteryTCN™ is happy to announce a new partnership with Ving® to offer the latest in video-based training content through the Ving platform. MasteryTCN's EverySeat™ reseller program offers HR cloud service providers, such as Ving, the ability to offer 900 video-based, e-learning courses to their clients.
"This partnership offers us a great new opportunity to work with a different type of channel partner," says Jeff Holth, Channel Partner Program Manager at MasteryTCN. "Ving has a unique solution to allow Safety, Compliance and HR professionals to share and track packets of digital information, including training, and we are excited to be included in their vision."
"Today it is all about proactive actions that lead to fewer injuries and a safer work environment - prevent the injury before it happens," says Tony DeAscentis, CEO of Ving. "The integration of MasteryTCN's world class content with our Ving platform clearly enables our customers to address safety instruction from A to Z, all while streamlining the job of the compliance and safety manager, enabling them to make data driven decisions that mitigate financial risk to their company."
MasteryTCN's course library offers a wide selection of topics ranging from health and safety, HR compliance, communication skills, PC skills, leadership, customer service, team building, management, and supervision. The course library is all video-based, plus features documents, images and quizzes, and most of the courses are in high-definition video.
Ving is an employee compliance and engagement monitoring platform specifically designed to the needs of small to medium sized business. Their approach to the distribution and monitoring of important company information enables its customers to quickly find and resolve issues as it relates to adherence to company policy, procedure, safety and health concerns that if not managed properly will cause financial loss and or injury.
Ving Media Contact:
Tony DeAscentis
tony(at)vingapp(dot)com
330-599-4500
About Mastery TCN™
Mastery TCN™ is the e-learning industry's first Training Content Network. Mastery partners with leading video content providers to co-produce the largest, standardized, workplace e-learning resource library available. MasteryTCN then partners with HR Cloud Service providers to help employers obtain high-quality training resources through the vendors they already prefer. In this way, Mastery fulfills its mission of helping build more successful, effective and amazing organizations.
For additional information on developing an EverySeat™ partnership with MasteryTCN™, visit http://www.masterytcn.com/index/channelpartners or call 800-258-3837 ext. 1656.