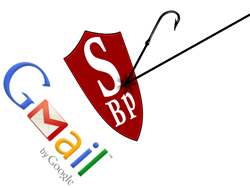 (PRWEB) May 15, 2017
Online phishing scams are mainly distributed via emails and/or social networks.
Some phishing scams are targeting large and small companies. This cyber threat is called business email compromise (BEC). According to the FBI, since January 2015, there has been a 1300% increase in losses, now totaling over $3 billions of dollars and climbing.
On 21 March 2017, the US Department of Justice published an indictment against Evaldas Rimasauskas, for theft of over $100 million In fraudulent email compromise scheme against multinational internet companies. On 27 April 2017, Fortune reported that Facebook and Google fell victim to a phishing scam. Over the course of two years, Google and Facebook wired $100 million to an imposter.
Other phishing scams try to attack everyone. On 3 May 2017, over a million Gmail users got hit by a phishing scam called the Google Docs Phishing Scam. It was an OAuth attack. In the Google Docs Scam, the attacker created a fake version of Google Docs and asked for permission to read, write and access the victim's emails.
Scam-Block-Plus can be used by businesses for protecting their staff from phishing scams. Scam-Block-Plus can also be used by private people for protecting themselves from phishing scams while reading their emails or visiting their preferred social networks.
Scam-Block-Plus prevents phishing scams from stealing private data. When a link in an email is clicked, a new tab is opened in which the linked page is displayed. If the linked page belongs to a website that is not listed on the global trust-list and not listed on the user's private trust-list, then the tab is opened in an incognito mode. The website thinks that the user is logged-out everywhere, including Gmail, Facebook, Twitter, PayPal, etc'. The user can't enter textual data while visiting incognito tabs, and thus can't sign-in or sign-up to Gmail, Facebook, etc'. This blocks phishing scams from doing operations like buying, sharing, and retweeting on behalf of their victims.
Scam-Block-Plus also prevents untrusted websites from downloading files, to protect its users from virus injections.
Scam-Block-Plus notifies its users when it blocks untrusted websites from doing actions that may compromise their security.
To learn more, visit: https://www.scamblockplus.org
You can also download the extension directly from Chrome Web Store