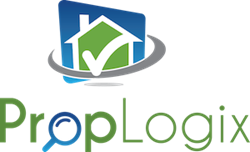 It's a victory for us and Florida title agents, so it's pretty exciting.
Sarasota, Fla. (PRWEB) May 11, 2017
PropLogix was granted a default judgment in a suit filed against a Kissimmee condominium association after the association failed to appear in court. (Case no. 2016 SC 4316)
In December, PropLogix sued Villas of Emerald Lake Condominium Association, Inc. in the 12th Judicial Circuit Court in Manatee County, Fla., (filing #50001265) because the association allegedly refused to refund the $250 estoppel fee on a transaction that cancelled.
Per Sections 718.116(8)(d) and 720.30851(3), Florida Statutes, Condominium and Homeowners' Associations, respectively, are required to refund the fee for the estoppel certificate if a deal doesn't close. The judgment allows PropLogix to recover $3,294.00, which includes the original principal sum, plus legal fees.
PropLogix owner Jesse Biter says the company took on this suit to stand up to associations for the entire title industry.
"We did this not only to get our $250 back, but also to go to battle for the title agents," Biter stated. "We won and we got a judgment for our attorneys' fees. So a $250 refund turned into an almost $4,000 settlement. It's a victory for us and Florida title agents, so it's pretty exciting."
PropLogix is a real estate due diligence company that works with title agents and real estate attorneys by providing association estoppels, municipal lien searches, surveys and other important closing due diligence. Their vision is to simplify the closing process for everyone involved.