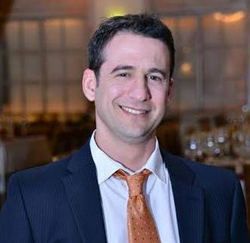 Killeen, TX (PRWEB) May 13, 2017
We all know that feeling deep in the pit of our stomach. That fear that you've lost your car keys as you empty your pockets again or search through your handbag for the umpteenth time that morning. It can happen as you are on your way out the door or just after you stopped at the store; leaving you stranded in the parking lot. So what can you do if those car keys are simply nowhere to be found? Many people turn to hitching a ride to the local car dealership and bracing themselves to cough up their hard earned cash for another set of keys. But TX Premier Locksmith wants to inform locals that there is a much less expensive and more convenient choice to replace your lost car keys!
How Do I Replace my Lost Car Keys?
Car key replacement can be completed in one of several ways. Options include going to the dealership, attempting to replace the key yourself, or contacting a professional locksmith. Dealerships can be expensive and time consuming while DIY, although the least expensive option, relies on a series of variables including the quality of products purchased and the technical ability to utilize them. Contacting a mobile locksmith is the smart choice. Locksmiths offer the best of both worlds; a high quality product you can trust at a price that won't break the bank. According to TX Premier Locksmith and President Yair Frenkel, "We offer mobile car key replacements to our customers so they can avoid expensive and timely trips to the dealership. We meet our customers wherever they may be throughout the Killeen, Texas area."
Can a Locksmith Program My Transponder Key or Fob?
A professional locksmith can program a new transponder key while making the entire process as stress free as possible. It is also possible to professionally program and replace your key fobs and keyless entry devices. Regardless of the type of car key device that you need replaced, a locksmith can get you back on the road promptly without the stress, expense and inconvenience of visiting a dealership.
Do I Need my Original Key?
Frenkel claims you do not need the original key in order for a locksmith to make a replacement copy in Killeen, TX. "If your key uses only a fob, having the original key won't do much more than prove ownership of the vehicle. However if your key has a traditional metal blade, it enables us to duplicate the key without having to find the key code" Frenkel said.
About Texas Premier Locksmith
Texas Premier Locksmith has established a strong reputation as a top-rated Killeen locksmith company. For immediate assistance, call the Texas Premier Locksmith Killeen location at (254) 781-4146. For more information, visit the storefront at 903 North College St, Suite 101, Killeen,TX 76542
or visit the website at http://www.txpremierlocksmith.com/.