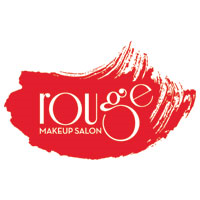 New York, NY (PRWEB) May 12, 2017
Rouge Salons, a professional makeup salon founded by industry expert Rebecca Perkins and actress Stephanie March, announces "Rouge Academy," a monthly masterclass series scheduled to begin Tuesday, May 23, 2017.
The first four classes – Glow, Baby, Glow! Highlight & Contour Class; Safe Summer Glow; Brow Masterclass; and The 5 Minute Face – are available for enrollment at RougeSalons.com/Academy.
"Rouge Academy" features a new topic every month focused on today's leading beauty trends. Additional industry-leading instructors include Editorial Makeup Artist Jas Doyle and Kimiko Beauty founder Danielle Vincent.
Classes are one Tuesday a month at Rouge Makeup Salons' 220 East 60th Street Midtown East location in New York City. With only 8 students per class, attendees receive an intimate and educational experience catered to their unique beauty needs. "Rouge Academy" is $150 per masterclass, with a 25% discount for services booked and products purchased the day of the class.
Class Details:
Glow, Baby, Glow! Highlight & Contour Class
Editorial Makeup Artist Jas Doyle – May 23rd, 6:30PM
Attendees will enhance their natural beauty learning advanced highlighting techniques to create stunning dimension! Rouge will show the latest tricks and best products to create the perfect "lit from within" look with a step by step tutorial customized to each face shape and features.
Safe Summer Glow
Rouge Founder and Head Makeup Artist Rebecca Perkins – June 20th, 6:30PM
Achieve that warm summer glow without the sun damage! Artists will pair attendees with the perfect products - from sunscreen and bronze tints to powder bronzers and blush - then teach how to put the look together with a fresh summer eye and lip.
Brow Masterclass
Kimiko Beauty Founder Danielle Vincent – July 18th, 6:30PM
With a shape and tint by the Rouge Brow Stylists, attendees will leave the class with the base for flawless brows, and a tutorial for recreating beauty's favorite trend at home.
The 5 Minute Face
Rouge Founder and Head Makeup Artist Rebecca Perkins – September 19th, 6:30PM
Create a gorgeous makeup look in a quarter of the time! In just a few simple steps, Rouge artists will teach how to walk out the door with fresh makeup that lasts all day, as well as how to take a look from day to date night.
To learn more about "Rouge Academy" and to register for classes, visit RougeSalons.com/Academy.
ABOUT ROUGE MAKEUP SALONS
Rouge Makeup Salons provides high-end beauty applications and services in New York City's Soho and Midtown East. Founded by the Makeup Department Head on Law & Order SVU, Rebecca Perkins, and actress, Stephanie March, Rouge brings every client a red carpet experience.
Rouge offers full-face makeup applications, brow services, eyelash extensions, faux lash applications, as well as gentle skin services both in-store and on the go. For more information, please visit RougeSalons.com.
# # # #
http://www.RougeSalons.com
Follow Rouge Salons on Instagram,
Facebook, and Twitter
May 10 2017
Contact: Brigid Pierce / Carly Schnitzer
Phone: 212-736-3200 x2003
Visit Us: RougeSalons.com