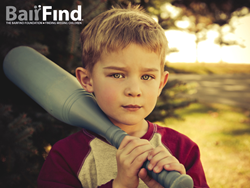 (PRWEB) May 16, 2017
Pocket Card Networks, a nationwide distributor of consumer advertising is joining the search for missing children in partnership with The BairFind Foundation through its Pocket Card Networks', 2Go Card Travel Center Program. Pocket Card Networks distributes targeted 2Go Cards programs in 46 states, and combines digital technology together in a way that connects business to customers in a whole new way.
The BairFind Foundation, a nonprofit organization with a mission to find missing children produces high definition, colorful and attractive signs for sports stadiums, arenas and other venues that feature photos of each city's missing children, reaching millions of people across the United States and greatly increasing the chances that featured children will be safely located.
"The Pocket Card Network Info2Go product is an ideal distribution channel for photos of missing children as the cards will be placed in over 700 locations in 46 states that generate 320 million points of contact yearly. We think that this can make a difference to help these children and their families," said Pocket Card Network General Partner Ken Schaffer.
"We are thrilled at the opportunity to work with Pocket Card Networks. One of the challenges a family with a missing child has is to keep their loved ones photos in public view and Pocket Card Networks offers a new way to do so." said BairFind Founder Dennis Bair.
We are seeking sponsors to join us in this effort. If you or your company would like to participate and have logo and web address placement on the cards please contact Ken Schaffer at 904-273-2192 or ken(at)pocketcardnetworks(dot)com.
###
About The BairFind Foundation
BairFind is bringing and keeping more kids home through community awareness programs and innovative solutions designed to change the cultural conversation around missing children. As a tax exempt 501 (c)(3), our objective is to expand the search through youth education and prevention, collaborative real-time response technologies and standing with families in their continued search. BairFind is recognized as an Official Charity Partner of Minor League Baseball and recently named a Classy Top 100 Non-Profit and Social Enterprise. Visit http://www.BairFind.org or follow BairFind on Twitter: @BairFind
About Pocket Card Networks and Info2Go
Pocket Card Networks, LLC produces and distributes hospitality, health, consumer and recruiting advertising in over 700, Petro, TA, Pilot, Flying J and Loves locations in 46 states. Its industry leading recruiting program is utilized by carriers large and small nationwide and regionally for over 15 years. Pocket Card Networks also produces training programs nationally for the US government and major corporations in the transportation, hospitality and human resource markets. Visit http://www.PocketCardNetworks.com