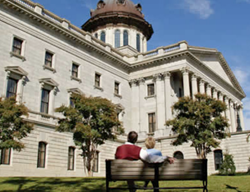 AppRev and HFMA South Carolina: Join us at the beach!
Temple, Texas (PRWEB) May 17, 2017
The Institute, held each year in Myrtle Beach, South Carolina, will take place May 30-June 2, 2017, and serves as an education and networking platform for healthcare finance professionals throughout the region.
Mr. Avery will present "Learning to Love CMS Edits" on June 1, 2017. In this presentation, attendees will review electronic edits used by Medicare to include: Outpatient Code Editor (OCD), Medical Code Editor (MCE), National Correct Coding Initiative (NCCI) and value and condition codes within the ANSI 837 standards. They will also understand how CMS uses value and condition codes to accomplish program objectives, such as Advance Beneficiary Notification (ABN).
"It is a privilege to contribute to the education efforts presented by HFMA South Carolina," said Mr. Avery. "I always enjoy this conference and the opportunities its presents to make new friends and gain knowledge in the field of healthcare finance."
The South Carolina Chapter of the Healthcare Financial Management Association (SCHFMA) maintains its vision to continue to be the leading professional resource for individuals seeking excellence in the area of financial management of integrated health systems and other healthcare organizations.
Mr. Avery has over 25 years of experience as a healthcare executive, serving as auditor, consultant, Administrator and Chief Financial Officer (CFO). Mr. Avery has served as the CFO for a major teaching hospital in Texas and as the Executive Director of a leading New Jersey Medical School. He has worked at government, for-profit, and not-for-profit health care providers, as well as at a Big 6 organizations.
He has been certified by the American Academy of Professional Coders (AAPC) as a Certified Professional Coder (CPC) and is a past member of the National Advisory Board for the AAPC. He is a frequent speaker at local, regional and national forums. Seth has a B.S. from Campbell University, an M.A. in Economics from the University of New Mexico and a Juris Doctor from Texas A&M University. Seth is also a 14-year veteran of the U.S. Military, serving both as a member of 5th Special Forces Group and as a Medical Service Corps officer.
Mr. Avery is a frequent speaker at local, regional and national forums, presenting engaging and informative lectures on topics relevant to the healthcare finance industry, such as denials management, the ICD-10 transition, charge capture and strategic pricing.
AppRev is a privately held Healthcare Business Intelligence company based in Temple, Texas, providing services and technology to more than 80 hospitals throughout the United States and Bermuda. AppRev delivers results through services and technology that allow hospitals and clinics to improve revenue cycle performance. The company's solutions are provided via web delivered Service Supported Software™ and include Charge Accuracy, Charge Review, Denials Intelligence, Pricing Analytics, CDM and DSH services. All AppRev solutions employ ongoing measurement of revenue cycle improvements and can be tailored to meet customer-specific requirements.