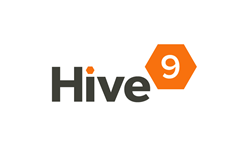 It is really great to have all of my marketing information in one location and the ability to access and make decisions fast --Shonodeep Modak, CMO Industrial Solutions at GE
AUSTIN, TX (PRWEB) May 15, 2017
Hive9, the Marketing Performance Management (MPM) company, today announced continued customer momentum driven by creating living marketing plans tied to financials, goals and strategy. By uniting all marketing activities in a collaborative solution alongside budget data, key customers are reducing the manual effort of spreadsheets while increasing their impact on the business.
The process starts by creating a truly integrated marketing plan. Shonodeep Modak, Chief Marketing Officer, Industrial Solutions in the GE Energy Connections business, chose Hive9 to improve his organization's overall marketing rigor as well as initiative visibility and impact. GE implemented a campaign framework automatically tied to their financials and saw process improvement for spending decisions. "It is really great to have all of my marketing information in one location and the ability to access and make decisions fast," said Modak. "I operate my team using the Hive9 platform as well as meetings with our leadership. We can even have budgeting discussions with Finance from within the application—that's a view we've never had before."
Multinational mass media and information organization Thomson Reuters took a measured approach, starting in their legal business division to prove the value and connectivity to other key solutions in their marketing technology stack. Chief Marketing Officer, legal division, Tobias Lee commented, "After using Hive9 for a part of our team for over one year, we are now building on the solution to implement a unified planning process, campaign framework and marketing measurement system across our business."
The most loved employee scheduling and labor management solution in the restaurant industry, HotSchedules, has begun to better align their marketing spend to company strategy after deploying Hive9's enhanced budgeting features. "We use Hive9 data in all our marketing meetings" said Neville Letzerich, CMO at HotSchedules. The online scheduling leader is now tying opportunity progression and revenue to marketing activities, increasing marketing's impact on the top company goals for 2017.
Workfront, the leading provider of cloud-based Enterprise Work Management solutions, implemented Hive9 to orchestrate data to and from key martech systems, including Salesforce.com, Marketo, NetSuite, and their internal use of Workfront to manage their marketing execution. Mike Ward, vice president of demand generation, and marketing said, "As a Workfront marketing team, we have centralized our marketing budget management within Hive9. It has opened up new opportunities for us to integrate systems, process and results. Hive9's planning solution and financial integration help us to reduce manual reconciliation and to better align spending with our objectives."
"We're thrilled to be a part of the success of these influential marketing organizations," quoted Hive9 CEO Darin Hicks. "Our vision is to make all marketing data more actionable and valuable to every marketer and improve the business impact of marketing as a whole. These companies are leading the pack when it comes to planning for success, reducing spreadsheet madness and embracing a path to increase the value of marketing."
Catch Hive9 in Las Vegas May 16-19 at the SiriusDecisions 2017 Summit. The company will be showcasing their marketing performance management solution live at the Venetian.
About Hive9
Hive9 is the marketing performance management company. B2B CMOs, demand gen leaders and marketing operations experts rely on Hive9's cloud-based solution to get one view of all plans and spending tied to strategy, pipeline and revenue performance. Hive9 helps you create a living marketing plan with goals tailored to your business. This allows measurement to come alive, making your data more actionable and facilitating teamwork around informed changes to your plan.
 
Unlike static spreadsheets and out-of-sync processes, Hive9 provides the visibility, collaboration and orchestration of your other core marketing systems including CRM, marketing automation, finance, and project management systems. The company is based in Austin, Texas. 
To learn more, visit http://www.hive9.com or follow @hivenine on Twitter.