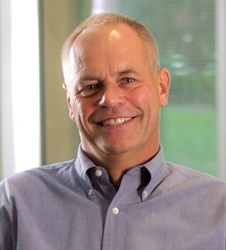 We're greatly pleased to bring Kim aboard in one of our key management slots.
Leola, Pa. (PRWEB) May 15, 2017
Kim Wanamaker has joined PDQ Manufacturing as Vice President – Marketing. A resident of Maple Glen in Montgomery County, Pa., he is based at the company's Leola, Pa. headquarters.
Wanamaker is a highly experienced marketing and sales professional, combining creative thinking and entrepreneurial drive with management skills to drive gains in revenue, market share and profit performance. In his new post, he is responsible for all marketing and related activities.
He has more than 25 years of experience in a wide variety of industrial marketing sales arenas. He has worked in various leadership roles in distributor buying/marketing groups serving the electrical, industrial, plumbing, PVF and HVAC industries, engineered steel structures, industrial forklift manufacture, and electrical equipment/systems.
He was a long-term employee at General Electric, where he rose to the position of National Distributor Manager for the company's industrial systems unit. He was trained in Manager Development, Advanced Marketing and Product Planning at the GE Management Development Institute.
"We're greatly pleased to bring Kim aboard in one of our key management slots," said PDQ President Bill Tell. "We're confident that his depth of training and experience, coupled with proven performance in challenging marketing situations, will produce strong results for PDQ."
Wanamaker holds a Bachelor of Science degree in Interdisciplinary Engineering & Management from Clarkson University, Potsdam, N.Y., and a Master's in Business Administration from the Rochester Institute of Technology.
For information on PDQ Manufacturing and its products, visit https://www.pdqlocks.com/.
About PDQ Manufacturing
Family owned and managed for over 33 years, PDQ has maintained its commitment to remain independent as a market leader, introducing cutting edge, innovative products and setting the standard for service, quality and value. Based in central Pennsylvania, PDQ serves its customers with a world-class offering of in-house engineered and manufacturing commercial-grade mortise locks, cylindrical locks, door closers, exit devices, flat goods, stand-alone electronic locks and electronic access control devices. "We're one of the few remaining door hardware manufacturers, still family-owned, that offers that personal touch and independence that the larger, multi-national corporate conglomerates have difficultly matching. And that family spirit is what we're able to relate to when serving our many, still family owned distributers," said Bill Tell, Founder, President and CEO of PDQ Manufacturing. Built to exceed industry standards, PDQ's products offer an exceptional value, quality, visual appeal and long service life, backed by the best warranty in the industry. Typical delivery is 1-3 days, with distribution centers in Kansas City, Mo., Auburn, Wash., and Salt Lake City, Utah.