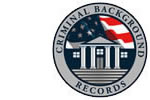 The use of criminal background records as part of pre-employment and housing applications has remained controversial and now the issue is beginning to boil on college and university campuses
Waltham, MA (PRWEB) May 16, 2017
At universities, such as Columbia and Syracuse, students are petitioning administrations to review the use of criminal record questions on entrance applications and in doing so are creating additional light on a universal challenge. Adam Almeida, President and CEO of CriminalBackgroundRecords.com opines; "The use of criminal background records as part of applicant vetting remains controversial and the issue is beginning to boil on college and university campuses across the country, thereby reminding those utilizing applications to remain diligent over the fair, legal, and lawful use of criminal records."
A recent article in USA Today highlighted the "Ban-the-box" petitions at Columbia University, in New York city.
From USAToday.com (May 05, 17):
Leyla Martinez, a Columbia University student majoring in human rights, has launched a petition demanding Columbia "ban the box" on the admissions application that asks prospective students whether they have a criminal record.
Martinez, who was incarcerated from 2002-2004, told USA TODAY College that she wants the school to cease asking applicants about their past so formerly incarcerated people aren't discouraged from applying.
"When I applied for Columbia, I saw the question on the application and got discouraged," Martinez said. "It was a struggle for me to finish the application." (1)
A bigger challenge may not exist at the individual school, such as Columbia, that utilizes an application specific to that university. Rather a challenge may exist with schools that use a Common Application.
From theDailyOrange.com (Apr. 17)
Institutions that use the Common Application — such as Syracuse University — still ask applicants about their criminal record histories. The question on the Common App requires students to mark a box if they have had any criminal history.
The Common App, which represents more than 700 different colleges and universities, introduced the question in 2006. Some universities across the country have demanded that the question be removed in efforts known as "Ban the Box," arguing that it unfairly targets minority students and prevents those students from achieving higher education. (2)
In pre-employment background screening and tenant screening public records such as criminal history are used in order to fully vet an individual, as well as verify information provided on an application and/or resume.
Almeida states: "A thorough criminal background check is a critical tool for companies and organizations if only as a means of mitigating risk."
But college campuses may be a little different in terms of risk.
From St Louis American (May 03, 17):
In the report, "Reconsidered: The Use of Criminal History Records in College Admissions," the Center for Community Alternatives said the collection and use of criminal justice information is problematic for a number of reasons. No link has been established between having a criminal record and posing a risk to campus safety. Having a criminal record is not an unusual characteristic in America today. It is a civil rights issue due to racial bias in the criminal justice system; criminal records are often inaccurate / misleading. And accepting college applicants with criminal records promotes public safety by opening up opportunities, enhancing critical thinking, and leading to better and more stable employment. (3)
Almeida opines: "Ultimately, the continued conversation regarding "Ban-the-box" should remind organizations and employers that now, today, is the time to work with a well-qualified third-party employment screening company in order to remain fully compliant with all laws governing the use of public records as part of a screening process."
CriminalBackgroundRecords.com is a third-party background screening company that can provide compliant solutions for all screening requirements. From pre-employment to post-hire screening, as well as volunteer, caregiver and nanny checks, CriminalBackgroundRecords.com provides background screening services across a broad array of industries. From the smallest organization to the largest corporation, CriminalBackgroundRecords.com can fulfill every background screening requirement.
Notes:
(1) college.usatoday.com/2017/05/05/students-petition-columbia-to-ban-the-box-asking-applicants-about-criminal-records/
(2) dailyorange.com/2017/04/why-some-colleges-and-universities-are-calling-to-ban-the-box-on-college-applications/
(3) stlamerican.com/news/local_news/ex-felon-turned-endocrinologist-wants-to-ban-the-box-on/article_98fd2206-3050-11e7-a00a-cf04bd543aa3.html