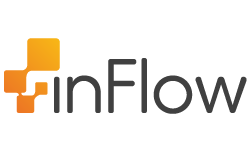 With so many things to worry about - inventory management doesn't have to be one of them thanks to InFlow.
Walpole, Massachusetts (PRWEB) May 24, 2017
Established in 1991 at Löchgau, Germany and later on moved to Brackenheim-Botenheim, InfraTest opened its US entity in 2016 with a distribution and service center headquartered in Walpole MA.
In addition to InfraTest's solid standing in the industry, it also houses its own R&D team driven by innovation and automation, constantly working to improve its testing experience. Employees in all department, as well as its ISO Certifications on Quality Management System (DIN EN ISO 9001:2000) and Environmental Management Systems (DIN EN ISO 14001) assures every customer that its products are of high quality and that they will be taken care of by a dedicated service department for customer service, and calibration and repair needs.
InFlow ensures that all product and parts inventory is properly managed and will help provide InfraTest USA Inc., the highest level of service to its new and rapidly growing customer base.
"With so many things to worry about - inventory management doesn't have to be one of them thanks to InFlow," said Ann Baranov, Managing Director at infraTest USA.
About InfraTest
InfraTest Prüftechnik GmbH was established in 1991 as an exclusive manufacturer of Asphalt and Bitumen, Concrete and Cement and Soil Materials Testing Equipment. With over 25 years in the industry InfraTest became the leader in of continuously offering innovative technology quality and design with its factory and headquarters located in picturesque Brackenheim-Botenheim, Germany.
Contact InfraTest USA:
Ann Baranov
info(at)infratestusa(dot)com
6179998712
InfraTest USA Inc.
http://www.infratestusa.com
About Archon Systems
Archon Systems creates software to help small businesses.
Its flagship product, inFlow Inventory makes it easy for business owners to use powerful inventory software to help grow their business.
In addition to keeping track of inventory, inFlow generates reports, purchase and sales orders, quotes, invoices and shipping documents to help keep business owners professional, knowledgeable and productive.
You can learn more about inFlow Inventory at http://www.inflowinventory.com