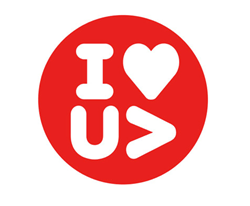 This is a way to show that you want to make a difference – 1 shirt at a time! It is all about wearing your emotions on your sleeve (on our shirt)
Phoenix, Arizona (PRWEB) May 15, 2017
Local Phoenix man, Brian Berens, announced today the launch of the I Love You More Project, a philanthropic clothing brand that raises awareness and funds towards causes that matter. In honor of Beren's late mother, who dedicated her life towards philanthropy and helping Child Crisis Arizona's Emergency Children's Shelter Program, I Love You More's first campaign will donate 50% of T-Shirt proceeds directly to Child Crisis Arizona.
Berens was inspired to launch I Love You More after the passing of his mother, Charleen Berens, who always responded to family and friends with the loving saying. During a family Christmas celebration in 2012, the Berens family decided to donate gifts, necessities and supplies to Child Crisis Arizona in lieu of their traditional gift-exchange. Since Charlene's passing in 2015, every Christmas, the Berens family has delivered their donations from the family celebration to CCA in Phoenix. This year, Berens decided to make it official by launching a foundation with the same message.
Child Crisis Arizona is an excellent example of I Love You More. Child Crisis Arizona takes in children – ages infant to 10 years old – that need shelter and care due to traumatic situations. Many of the nearly 17,000 Arizona children in foster care are placed with Child Crisis Arizona at the Emergency Children's Shelters, the only shelter program for children that operate in Maricopa County for young children. Child Crisis Arizona works with children who have been abused, abandoned or neglected, while their Foster Care and Adoption Services work to provide loving homes for kids through licensing and certifying foster and adoptive parents.
"I am so excited to see this project launch," Says Founder and CEO, Brian Berens. "This is a way to show that you want to make a difference – 1 shirt at a time! It is all about wearing your emotions on your sleeve (on our shirt). Today seems like a good time to encourage others to pass on this message of LOVING someone MORE. Love someone more than they love you. Love someone more than they deserve. That's the creed my mother lived by – shown by her kind-hearted words and hours of volunteer work. That's the message we want to promote and PASS ON to everyone."
Through the website, users have the option to design their own t-shirts, mugs, baby clothes, phone cases and more, and customize everything from the featured logo, text and image, to color. Or, users can simply purchase an I Love You More t-shirt and choose from a variety of offered designs. 50% of all proceeds will be donated to Child Crisis Arizona.
Show that you want to be a part of the "I LOVE YOU MORE" movement and support the Child Crisis Arizona organization – purchase an I Love You More T- Shirt today and pass it on.