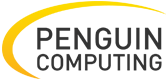 FREMONT, CA (PRWEB) May 15, 2017
Penguin Computing®, provider of high performance computing, enterprise data center and cloud solutions, today announced support for Singularity containers on its Penguin Computing On-Demand (POD) HPC Cloud and Scyld ClusterWare® HPC management software.
"Our researchers are excited about using Singularity on POD," said Jon McNally, Chief HPC Architect at Arizona State University Research Computing. "Portability and the ability to reproduce an environment is key to peer reviewed research. Unlike other container technologies, Singularity allows them to run at speed and scale."
"We've long desired to support containers in our public HPC cloud, but the most adopted technology of our users was Docker," said Will Cottay, Director of Cloud Solutions at Penguin Computing. "For loosely coupled applications in a virtual or private environment Docker is great, but it doesn't scale up to supercomputers. Singularity provides the flexibility of containers with the security and scalability needed for tightly coupled HPC workflows. We're very grateful to Greg Kurtzer with the High Performance Computing Services group at Lawrence Berkeley National Laboratory for inventing and developing Singularity."
Penguin Computing customers are able to build and run Singularity containers on their in-house HPC resources and run the same container on POD, ensuring the same application and OS environment. Entire workflows can be built into a container enabling both bursting and replication for disaster recovery.
Since Singularity supports the import or direct execution of Docker images, users can use their existing Docker assets, or leverage other's work. A single command will download and run an image from a Docker Hub repository.
Penguin's POD team is maintaining a public GitHub repository of specification files to make it easy for users to build containers tuned for HPC clusters.
Penguin Computing also now ships Singularity with Scyld ClusterWare 7 HPC management software. Earlier this year Penguin Computing announced Scyld ClusterWare 7 as the company's latest version of its HPC provisioning software, enabling support of large scale clusters with enhanced functionality for clusters ranging to thousands of nodes.
Visit https://pod.penguincomputing.com/documentation/Singularity for information and documentation about Singularity on POD.
Visit http://singularity.lbl.gov for more information about Singularity.
About Penguin Computing
Penguin Computing is one of the largest private suppliers of enterprise and high performance computing solutions in North America and has built and operates the leading specialized public HPC cloud service Penguin Computing On-Demand (POD). Penguin Computing pioneers the design, engineering, integration and delivery of solutions that are based on open architectures and comprise non-proprietary components from a variety of vendors. Penguin Computing is also one of a limited number of authorized Open Compute Project (OCP) solution providers leveraging this Facebook-led initiative to bring the most efficient open data center solutions to a broader market, and has announced the Tundra product line which applies the benefits of OCP to high performance computing. Penguin Computing has systems installed with more than 2,500 customers in 40 countries across eight major vertical markets. Visit http://www.penguincomputing.com to learn more about the company and follow @PenguinHPC on Twitter.
Penguin Computing, Scyld ClusterWare, Scyld Insight, Scyld HCATM, Relion, Altus, Penguin Computing On-Demand, POD, Tundra, Arctica and FrostByte are trademarks or registered trademarks of Penguin Computing, Inc.